Computer Integrated Manufacturing class competes in robot sumo wrestling competition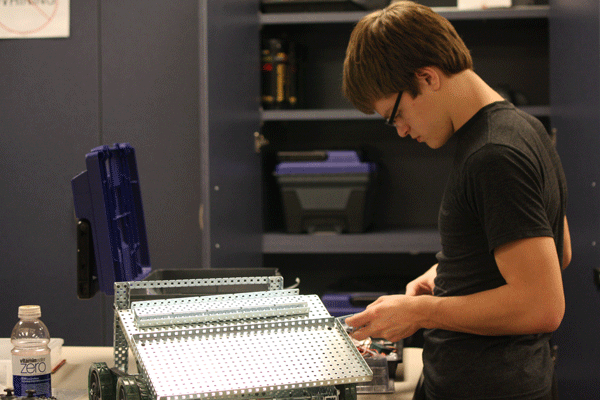 The song "We Are the Champions" played in the Computer Integrated Manufacturing classroom on Monday Oct. 29 as a sumo wrestling robot competition took place.
The students in CTE teacher Jason Smith's class had two weeks to create a robot in pairs to compete in a robot sumo wrestling match. According to senior Hans Brown, preparation for making the robots was difficult.
"It was really challenging to brainstorm and start a design where all of our ideas could be put into one," Brown said. "It was also hard to build or design with the limited parts we had available."
According to junior Graham Wilson, the competition was also nerve wracking.
"The gear ratio on our robot keeps spazzing out, and I am afraid it's going to fall apart," Wilson said.
Brown, whose robot won the competition, enjoyed the project.
"It was fun to be able to drive the Robot and seeing our design's end result," Brown said, "competing and beating everyone else was good too."
(Visited 4 times, 1 visits today)
About the Writer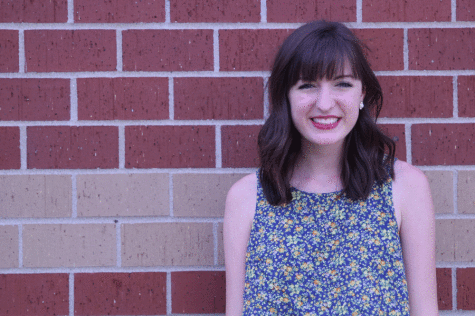 Laura Earlenbaugh, JAG student life editor
This is Laura Earlenbaugh's third year on the JAG yearbook staff as the People Section editor for her senior year. Earlenbaugh participates in two choirs, Jaguar Singers and Jag Chorale, as well as NHS. Outside of school, Earlenbaugh is heavily involved in her church, Fellowship West, and has a passion for music.