Community pep rally held for football
A community pep rally was held Friday, Nov. 29 to honor the football team's achievements and hype up fans before the state championship
The football team won the state championship against Wichita Northwest Saturday, Nov. 30. To get the community excited for the event and to honor the players for their hard work throughout the season, the school hosted a community pep rally the evening before the game Friday, Nov. 29.
Cheerleaders like sophomore Rheagan handy came to the rally to support the team. 
"This is an incredible way to get the crowd and our football players excited for this amazing game,"Handy said.
Many parents and students in the area showed up to support the Mill Valley football team. 
"I was very surprised when I saw so many people at the community pep rally," said Handy.
At the community pep rally there was a video shown to honor the team's achievements throughout the season leading to this game. Much like the cheerleaders the band was there to support the football players as well, according to senior Cael Duffin. 
"The band really adds a fun musical aspect to the student section. The support is a great way to hype everyone up," Duffin said.
Head coach Joel Applebee gave a speech to honor the players and give them recognition for earning this opportunity.
"The best part was definitely Applebee's speech. You can tell that it was truly from the heart," Duffin said.
For students like Duffin, winning is the goal and it would cap off the football season very well, but it's all about having fun along the way. 
"It's an amazing opportunity to show school pride and have a fun time with your friends," Duffin said. 
(Visited 188 times, 1 visits today)
About the Contributors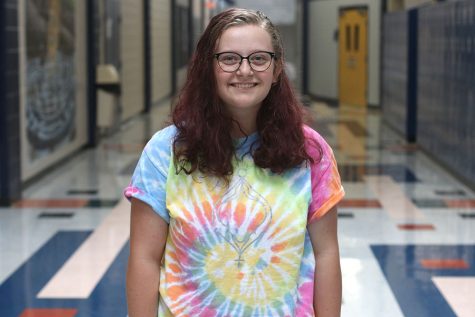 Anastasia O'Brien, JagWire reporter/photographer
This is Anastasia O'Brien's first year on the JagWire staff as a reporter. She is looking forward to being on the staff as a sophomore. Outside of the J-Room, she can be found at the football and basketball pep games with the band, hanging out with friends, throwing discus for the school during track season and listening to music.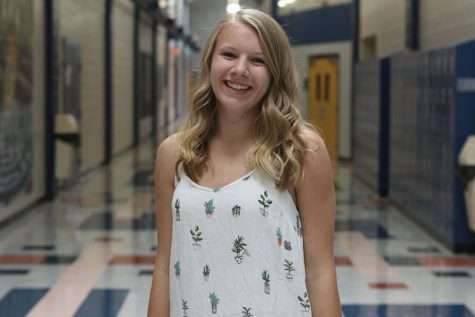 Isabel Aerni, JagWire reporter/photographer
This is sophomore Isabel Aerni's first year on the JagWire staff. She is ecstatic to be working as a reporter and photographer. Outside of newspaper, she enjoys playing volleyball and being part of the theatre department. In addition, she enjoys watching Netflix, listening to music, painting and hanging out with friends.