College Board redesigns AP exams to overcome learning challenges posed by COVID-19
Students will be accommodated by additional learning resources and changes to AP exam structures and testing dates
Anna Owsley, Mill Valley News editor-in-chief
March 27, 2020
Due to the COVID-19 outbreak, many students enrolled in Advanced Placement (AP) courses face obstacles that may inhibit them from obtaining all necessary information for their AP exams as well as their ability to take the test. As a response to these complications, the College Board's AP Program released an update for how AP testing will be adjusted to accommodate students across the country.  
According to the update, the AP Program's top priorities are the "health and safety of educators and students," so they are providing online learning resources, digitizing exams and offering additional testing dates.
The AP Program is developing 45-minute online, free-response exams that can be taken on any device that will replace traditional on-site testing for all 2019-2020 AP courses. For the sake of fairness, these exams will be adjusted to exclude content–generally the last two to three units of curriculum–that may not have been taught prior to the cancellation of schools across the country. To prevent cheating, exams will put more emphasis on written response questions rather than multiple choice, alongside the use of digital security tools and techniques. 
The AP Program is also offering an earlier testing date for each exam to accommodate students who "may want to take the exam sooner rather than later, while the content is still fresh" in their mind. On the other hand, the College Board is also allowing students previously registered for the exam to cancel without additional fees.
Specific information regarding what type of question(s) each exam will utilize and the testing dates for each course will be available Friday, April 3.
Along with the modification of testing, AP teachers across the country have also been forced to change their focus and style of teaching to best prepare their students. For instance, AP Psychology teacher Kirsten Crandall has had to narrow her curriculum down to the essentials and believes students should utilize additional resources on their own. 
"Moving forward, the focus will be solely on the essential basics. The work and content the students will be going through will be very streamlined and to the point," Crandall said via email. "Students will be forced, even more than normal, to rely on resources more than myself to help them in their preparation."
To assist students in preparing for their exams, the College Board is also offering free-remote learning resources. For example, they stated in their update that they will "unlock any relevant free-response questions in AP Classroom for digital use so students can access all practice questions of the type that will appear on the exam." They have also provided teachers with information on how to utilize AP Classroom for daily online practice to prepare students for the exam.
Additionally, the AP Program began offering free, digital AP review classes Wednesday, March 25. These courses are taught by AP teachers across the country and can be accessed any time on the AP YouTube channel after each lecture has been live streamed. 
Crandall recommends that students utilize these AP resources.
"From what I have observed thus far, the resources the College Board posted for students are indeed helpful," Crandall said. "They are offering condensed online lessons and reviews. I would imagine any student that takes advantage of these will find them advantageous."
For the students without sufficient access to technology, the College Board is working with partners to provide students with the necessary resources so that they have the ability to study and take the exam. 
While Crandall notes that this new situation is "not a perfect set up" due to the circumstances, she believes "the College Board's changes were necessary and as all-encompassing for the nation's student needs as possible."
"It will definitely put this year's students in a tricky and strange position. But, in solidarity with everyone in the world today, we simply have to do the best with what we have and move forward," Crandall said. "If there's anything I would hope my students take away from this, it's that you never know what life will do. And what matters is how you decide to adapt."
(Visited 443 times, 1 visits today)
About the Contributor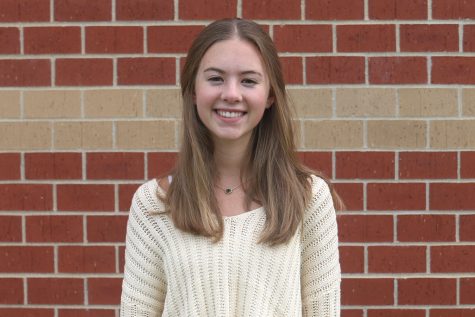 Anna Owsley, Mill Valley News editor-in-chief
This is senior Anna Owsley's third year on the JagWire staff. She is thrilled for her second year as Mill Valley News editor-in-chief and is undertaking the position of assistant editor for the newspaper. When Anna isn't busy with journalism duties, she can be found working, volunteering for NHS or multitasking homework and her current Netflix show. Additionally, she loves reading, watching movies, getting coffee with friends and traveling.