Club 121 packages food for Youthfront's Something to Eat program
Eight members worked with Youthfront to serve people locally and internationally
Eight members of Club 121 packaged 1,500 meals that included soy, rice, vegetables and vitamins for Youthfront's Something to Eat program on Monday, Feb. 17. The members worked two hours at the Youthfront warehouse in downtown Kansas City for people in need locally and in different countries like Guatemala.
According to the club's president, senior Katie Linsey, Youthfront is a church camp ministry that she liked to do community service through.
"I liked that Club 121 could come together and fundraise money to help other people," Linsey said. "I also liked that [it was through] a Christian based organization that helped God's people."
To fundraise for the event, Linsey came up with the idea of a trailmix fundraiser. The club sold trail mix from Tuesday, Jan. 7 through Monday, Feb. 3 and got to keep half of the money they earned to contribute towards the service project.
Through this fundraiser, sophomore Justin Curto said the event was a success.
"[The event] was fun, having a lot of people around while still doing good for others," Curto said. "I like all the people in Club 121 [because] it's fun to have people to gather with and know they are there for you."
(Visited 15 times, 1 visits today)
About the Writer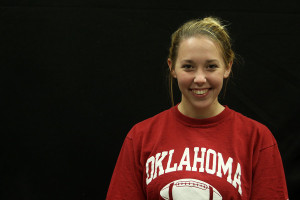 Mikaela McCabe, JAG reporter
Junior Mikaela McCabe is a writer on the JAG Yearbook staff. This is her second year on the staff. McCabe is on the varsity tennis team and is a StuCo class representative. In her free time, she likes to read, hang out with her friends and take pictures of her dogs.