Choir puts on Broadway-themed concert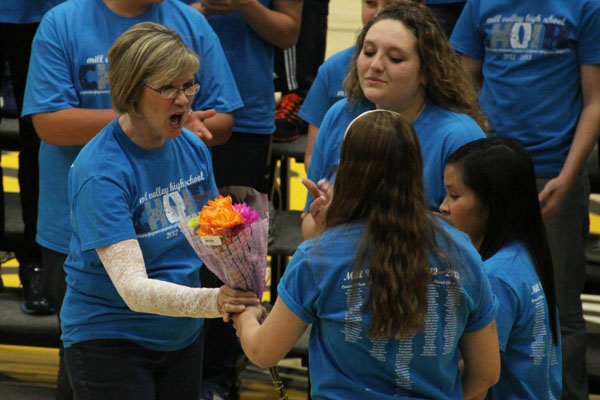 The Concert Choir and Mixed Choir performed a spring pops concert titled "An Evening of Broadway Music" on Wednesday, April 24. The concert featured selections from famous musicals, such as "Wicked," "Phantom of the Opera" and "The Lion King."
Choir director Sheree Stoppel said that the different aspects of the concert came together well.
"It's hard to get a concert ready … [but] it was absolutely great today, to get all of the parts together," Stoppel said. "[I enjoyed] every song. I never program a song I don't love."
Concert Choir member sophomore Eli Sheahan said that every member helped make the concert a success.
"It went pretty good, we all did a great job," Sheahan said. "'Seize the Day' was my favorite song. The guys rocked it. It sounded amazing with the synchronization."
Mixed Choir member freshman Roslyn Freeman said that the choir still had room for improvement in its performance.
"I think the concert went well but I think we could have been better," Freeman said. "We could have worked more on harmonizing."
The JagChorale and the women's Treble Choir will perform their spring pops concert, titled "The British Invasion," on Friday, May 10.
(Visited 10 times, 1 visits today)
About the Writer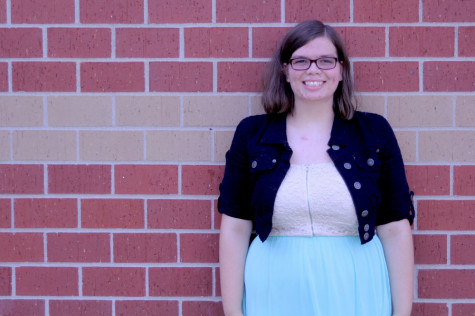 Katherine White, JagWire editor-in-chief
This is Katherine's third year on staff, and she is excited to work on the newspaper with a great staff this year. She is also involved in band, quiz bowl and literary magazine. When she is not in the journalism room or practicing an instrument, she is probably daydreaming about being in Disney World.