Choir performs in first concert of the school year
Jag Singers, Treble Choir, Bass Choir, Grace Notes and Jag Chorale sang three songs each on Thursday, Oct. 18
The Mill Valley Choir program had their first concert of the year on Thursday, Oct. 18. The Jag Singers started off the concert by singing "Jubilate Deo." They debuted the three new choir sections in the concert, Treble Choir, Bass Choir and Grace Notes.
Treble and Bass choir was previously one single group, called Mixed Choir, but has recently split into the two separate sections. What used to be known as Treble Choir is now called Grace Notes.
After the Jag Singers performed, the program was continued by Treble Choir, Bass Choir, Grace Notes and Jag Chorale as they gave their audience an idea of what to expect from the Mill Valley Choir program during the upcoming year. The concert was closed with Jag Chorale singing "If Music Be the Food of Love," joined by the four other choirs in the program.
The concert was a success for senior Blake Aerni, Jag Chorale choir president and member of the Jag Chorale and Jag Singers.
"Overall, I think the concert went really well," Aerni said. "There were a couple things we were hoping we'd get right that we weren't sure about, [but] in the concert, we got it right … so, it went really well."
The different choirs all have a different class structure, according to sophomore soprano Alayna Sappenfield. Each group uses their class time differently.
"First, we start with solfeges of the song and then we go to the lyrics most of the time," Sappenfield said.
Jag Chorale and Jag Singers spend their class time differently from Grace Notes according to Aerni.
"We have rehearsal every class, we do different things at rehearsals, sometimes we all work together and put things together with all the different parts and sometimes we'll split off into sections and we'll do sectionals and then nail our part down so we can come back together and get it all," Aerni said.
To prepare for the concert, the entire choir practiced in seminar the day before the concert. While it's not typical for all of the choirs to practice together, according to Sappenfield, every singer performed the closing song as a whole.
"The only time we practiced outside of class was for the very last song and that was [the day before the concert] in seminar," Sappenfield said.
The choir was directed by long term substitute Cynthia Rodes because choir director Stephanie Mooneyhan has been out on maternity leave. Because Rodes has played concert piano in the past, her direction was a new experience for the singers, including Aerni.
"[Mrs. Rodes] hasn't directed us before, she's only ever played the piano so we didn't know her as well," Aerni said. "It took a little while, but she definitely did a great job and it was good to have a different director, to have a different point of view."
(Visited 45 times, 1 visits today)
About the Contributors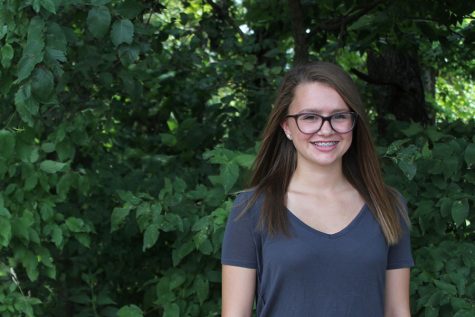 Maddie Schaffer, JAG reporter/photographer
This is sophomore Maddie Schaffer's first year on the JAG yearbook staff as a photographer and a writer. Outside of school she works two jobs as a host at The Other Place and a member of the gate and retail team at The Johnson County 3&2 Baseball Complex. During her free time she enjoys journaling, hanging out with friends and spending time with her family.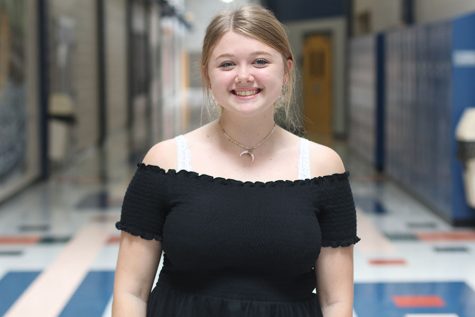 Allison Gourd, JAG assistant copy editor
This is senior Allison Gourd's second year on the JAG yearbook staff. She will be working alongside junior Grace McLeod as assistant copy editor. Outside of yearbook, you can find Allison helping out in the National English Honors Society, doing fun activities in the psychology club or binging her favorite shows on Netflix. She enjoys reading, writing short stories and collecting her favorite vinyl records.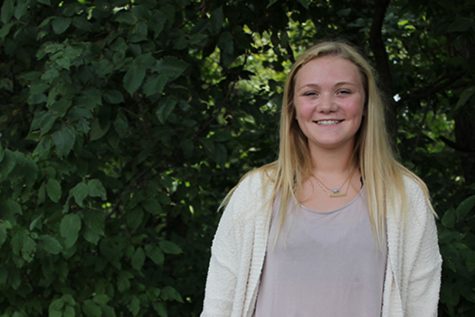 Taylor Sitzmann, JAG academics editor
This is sophomore Taylor Sitzmann's first year on the JAG yearbook staff. Outside of the journalism department, Taylor takes part in the Mill Valley golf program, as well as StuCo. This year she will taking on the positions of academic editor. In her free time, she enjoys listening to music and hanging out with friends.