Choir and band compete in regional music competition
Students compete with solo and ensemble pieces at regionals
Band and choir competed in the regional competition on Saturday, April 11, collectively earning 33 one rankings between solos and ensembles. Of these, nine were band solos, four were band ensembles, 16 were choir solos and four were choir ensembles.
Senior Brian FitzSimmons has competed in the regional competition all four years, this time earning a one in both his trumpet solo and trumpet quartet alongside senior Jack Booth and juniors Adam Gillette and Dawson Cantwell. Last year, he also earned ones in his solo and ensemble, going on to earn a one with his ensemble at state. Still, he felt like the time he spent practicing at home and after class this year helped him perform better than in past years.
"This was probably my best year, honestly," FitzSimmons said. "Overall, I felt like I was more prepared and a little more comfortable. The nerves were a little less."
Competing with her women's ensemble in choir, senior Riley Wagner also earned a one ranking. To prepare, the group rehearsed once a week before school starting in January. Wagner said that although they have earned one rankings in the past, they had improved this year especially.
"This year, I feel like we blended more. Sophomore year, I feel like our voices were not as developed yet, not that we sounded bad, but we just sounded more like a choir this year."
Students who earned one rankings at the regional competition will travel to Emporia High School on Saturday, April 23 to compete at the state contest.
(Visited 49 times, 1 visits today)
About the Writer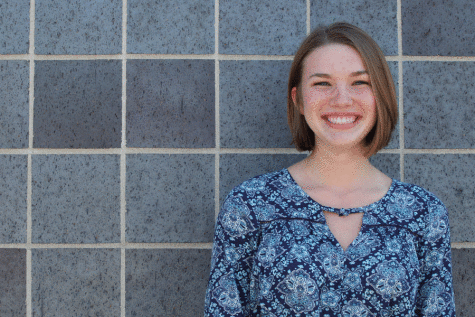 Sarah Myers, JagWire editor-in-chief
This is senior Sarah Myers' third year on staff. She is excited to be a JagWire editor-in-chief and make the paper the best it can be. While not in the journalism room, Myers can most often be found in the theater, performing in a musical or play. She is also involved in NHS, SLT and Student Ambassadors. Myers loves journalism, theater, any class of art teacher Jerry Howard's, history, life science, art, music, people and God. In her free time,...