Chen's Canvas: Vibrant Skyline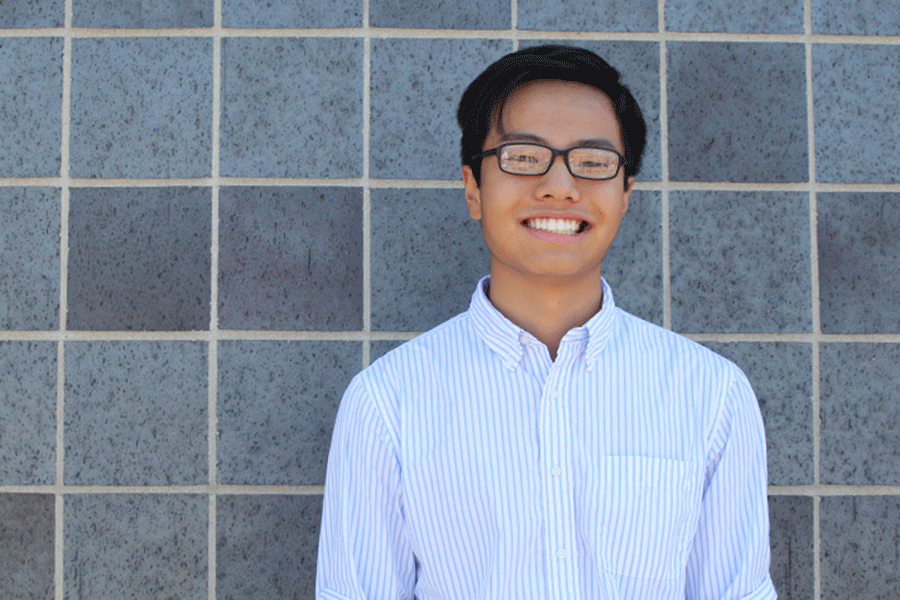 Jason Chen, JagWire reporter/illustrator
September 2, 2015
Hello and welcome to Chen's Canvas. This is my first blog of the school year as well as the first blog I have ever written. As you can probably tell, this blog is centered around art; to be specific, my art. Every Wednesday I will be uploading a new piece of artwork and a short passage to accompany it.
For this week, I decided to take a piece that I completed over the summer as a homework assignment for AP Studio Art. The image belongs to a collection of concentrations revolving around various landmarks of Kansas City. The landmark of today's blog is the Kansas City skyline. This painting of the skyline was created using pen and watercolor. I used light contour lines in pen and ink to outline the buildings of the city, giving the image a clean and precise composition. The addition of vibrant water colors provides the image with a youthful sensation. I hoped that through the use of a vibrant style, I was able to transform a well know image into a more contemporary art form; not just a common city skyline.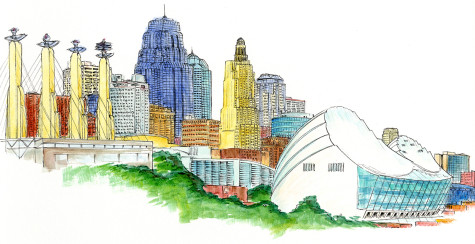 Well that is it for my first blog of the year. If you enjoy viewing my artwork, tune back every Wednesday!
Junior Jason Chen is quite the artist and his art reflects on a wide range of styles and topics through mediums that include watercolor, pen and ink, pencils; and frequently a touch of acrylic. In AP Studio Art, his classmates regularly comment on having him; "sacrificed to the art gods."  
(Visited 31 times, 1 visits today)
About the Contributor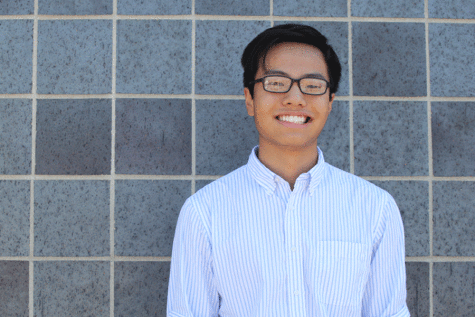 Jason Chen, JagWire reporter/illustrator
Junior Jason Chen is serving his first year as an illustrator and a reporter on the JagWire. Besides being on newspaper, Chen participates in various after-school activities including NAHS, NHS, StuCo, Student Ambassadors, MV Outreach and Make-A-Wish, and is also involved in the drama department. His favorite saying that annoys the general population is, "life imitates art."