Chen's Canvas: Low Relief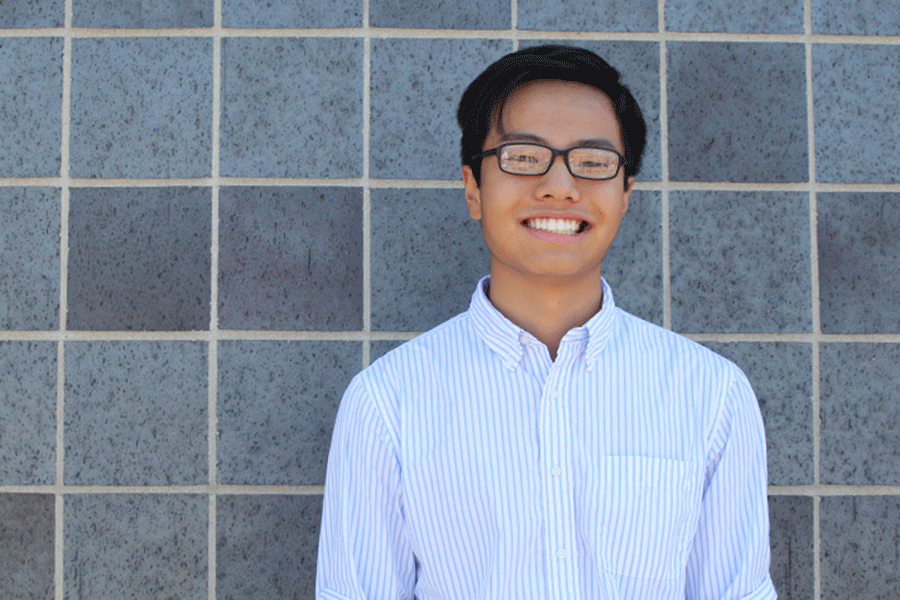 Jason Chen, JagWire reporter/illustrator
November 11, 2015
Hello and welcome. Today, we'll be examining a piece that would not fall under the same principles of my other artworks. Instead of a flat drawing or watercolor piece, we will be looking at a low relief project that I created in my Graphic Design class. A low relief project is simply just a layered image, giving the illusion of depth and space by layering on flat 2D material — in this case, cardboard — on top of one another.
The requirements for this project were to incorporate the initials of your name — mine being J and C —as the main subject of your piece. From there, you had to repeat those initials two other times no matter what shape or color and have at least three layers to your project, with the background counting as the first layer.
The inspiration for my composition came from the shirt I was wearing the day in class where we decided our layouts. My JagWire shirt consisted of the cross in the middle surrounded by the circle, a very popular T-shirt design (though I have no idea as to what it's called). I liked the diagonal cross and decided to use that image in my low relief background. Further idea build up came from the '20s and the art deco era, and the composition contains elements that were inspired by "The Great Gatsby."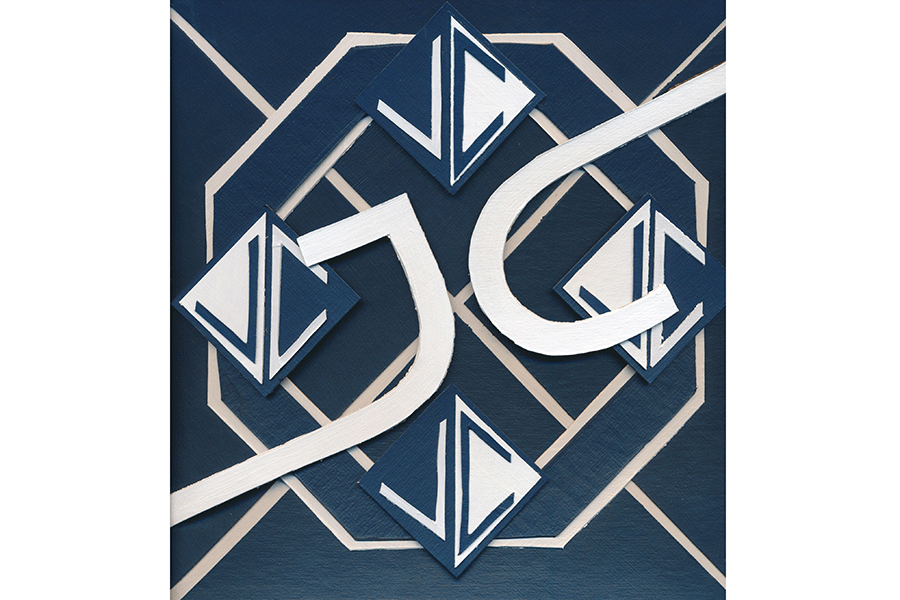 The project took around three class periods to complete and it took quite a bit of effort to cut out every single piece of cardboard. The end result, however, makes the hard work all worth it. I believe the project turned out very nicely and it was enjoyable to complete a project that was so different from my usual agenda in art.
The main reason for reviewing this piece was simply due to all of my art being at display in district office. Hopefully, by next week, I will be examining a piece in my AP Studio Art collection that I just created and really enjoy, but haven't had the opportunity to share yet.
Junior Jason Chen is quite the artist and his art reflects on a wide range of styles and topics through mediums that include watercolor, pen and ink, pencils and frequently a touch of acrylic. In AP Studio Art, his classmates regularly comment on having him "sacrificed to the art gods."  
(Visited 15 times, 1 visits today)