Chen's Canvas: Hidden Pagoda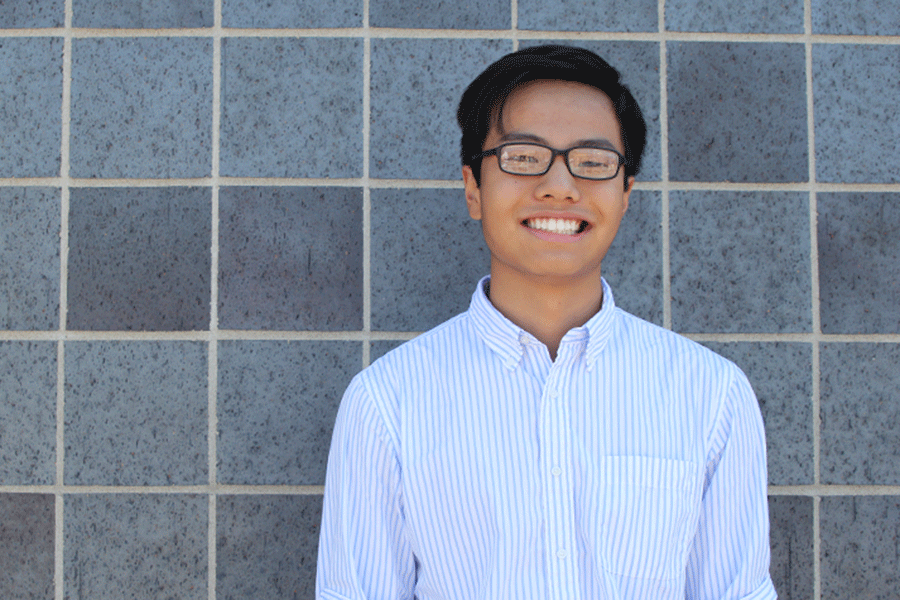 Jason Chen, JagWire reporter/illustrator
November 18, 2015
Today's examination harks back to a piece that I created last year. The piece that we'll be looking at is an image that is part of my AP Studio Art concentration — Art Nouveau Asia.
The concentration that I developed in art class last year — Art Nouveau Asia — was simply a combination of elements that I found interesting, there is no deep meaning or message in the idea. The concentration incorporated the styling of the late nineteenth century and early twentieth century — Art Nouveau, and depicted scenes of Asian culture set in the theme of the Art Nouveau movement. Combining Art Nouveau with elements from my heritage in a sense created a closer personal connection to each piece.
This specific image depicts a beautiful Japanese pagoda hidden behind the petals of the famous cherry blossoms of Japan. The frame set around the piece is a typical element of the Art Nouveau period; an intricately designed framed capturing the subject of the image.
The inspiration for this piece came from my love of architecture. I somehow wanted to unify the architectural world to the natural surroundings. That seems like Asian philosophy — creating harmony between the man made world with the natural world. I used watercolor in a sense to allow for the vibrant colors of the pagoda to symbolize the vibrancy of the natural world. The cherry blossoms in turn are of a lighter a shape, adding to the visual connection of the piece but not overpowering it with color.
This piece was also an experiment for me regarding the use of line weight and the flow of watercolor. The lines in this piece are of more different sizes and strokes, unlike some of my other Art Nouveau Asia concentrations, where lines are of unity and precise measure. The free flowing action is also further compelled by the use of watercolors and the seemingly unstructured effect it has on the image.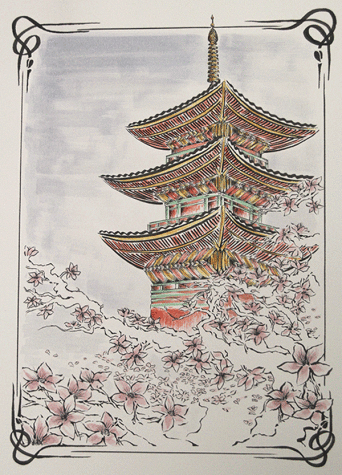 The piece is only one of six that I have completed for my Art Nouveau Asia concentration. I will continue with this concentration and develop a further six more pieces this year. Like always, join me again next week for another look into my artwork.
Junior Jason Chen is quite the artist and his art reflects on a wide range of styles and topics through mediums that include watercolor, pen and ink, pencils; and frequently a touch of acrylic. In AP Studio Art, his classmates regularly comment on having him; "sacrificed to the art gods."  
(Visited 52 times, 1 visits today)
About the Photographer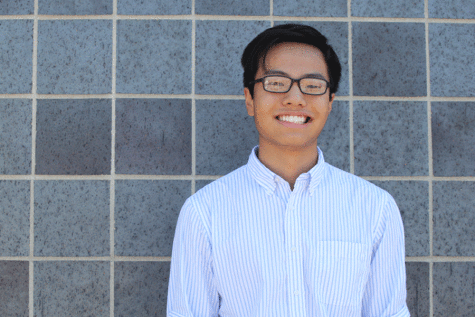 Jason Chen, JagWire reporter/illustrator
Junior Jason Chen is serving his first year as an illustrator and a reporter on the JagWire. Besides being on newspaper, Chen participates in various after-school activities including NAHS, NHS, StuCo, Student Ambassadors, MV Outreach and Make-A-Wish, and is also involved in the drama department. His favorite saying that annoys the general population is, "life imitates art."