Chen's Canvas: Hands and feet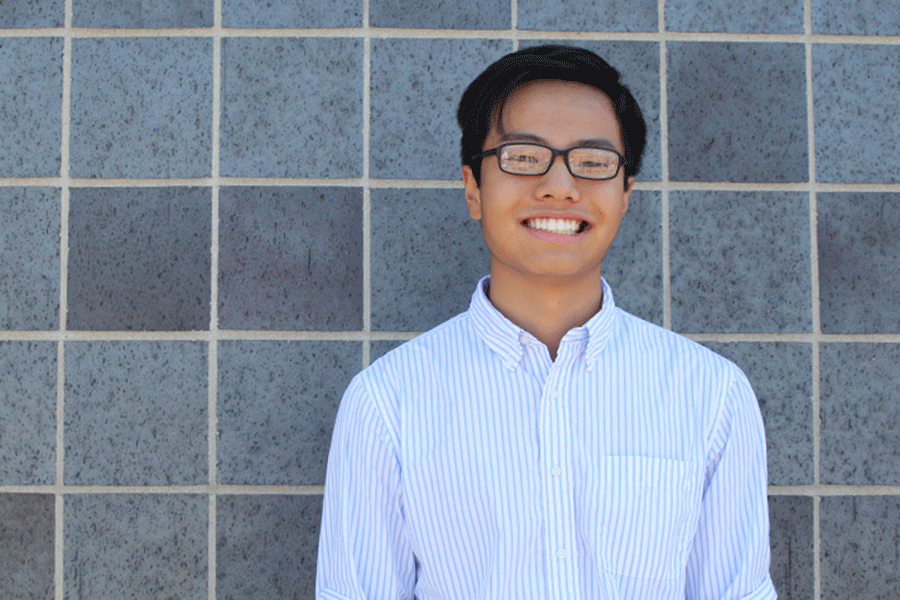 Jason Chen, JagWire reporter/illustrator
November 4, 2015
This has been one of the most stressful weeks of my life. With the musical show coming up soon, issue three of the JagWire underway, the heavy burden carried with AP classes and the distraction of Halloween and the Royals, I have been in a wreck. This week's blog was also a last minute struggle. I have started to run out of artwork and am having difficulty discovering pieces to review.
Thankfully, when scouring through my sketchbook I discovered two pieces that will be today's blog topic. Both of these images were created for my AP Studio Art summer collection of figure studies — drawings of hands, feet, mouths, ears and other body parts.
Both these sketches were completed using a simple No. 2 pencil. Though the instruction for the pieces was just to complete a basic sketch to capture the likeness of the human figure, I decided that I wanted to create a more quirky and fun composition.
For the hands, I decided to make them in the letters of A, B, and C, in the American sign language alphabet. For the feet, I placed them in an arrangement I found interesting, simple and clean. The minimal and clean style is one that I really enjoy, and as you can probably tell by now, is one that I have used frequently.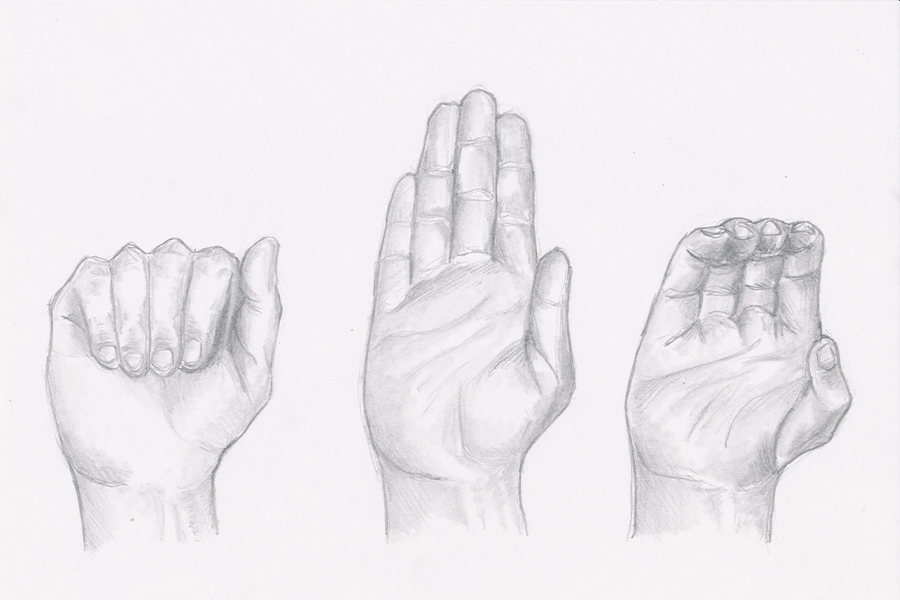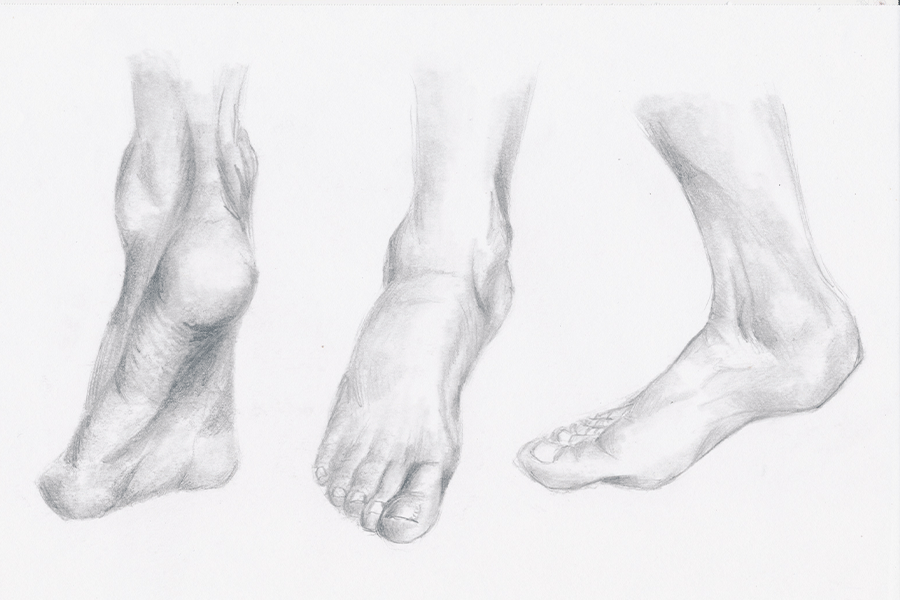 Terribly sorry, this week's blog was a complete rush. At this moment, I'm just hoping to make it through the week and survive.
Junior Jason Chen is quite the artist and his art reflects on a wide range of styles and topics through mediums that include watercolor, pen and ink, pencils; and frequently a touch of acrylic. In AP Studio Art, his classmates regularly comment on having him; "sacrificed to the art gods."  
(Visited 50 times, 1 visits today)