Chen's Canvas: Eyewear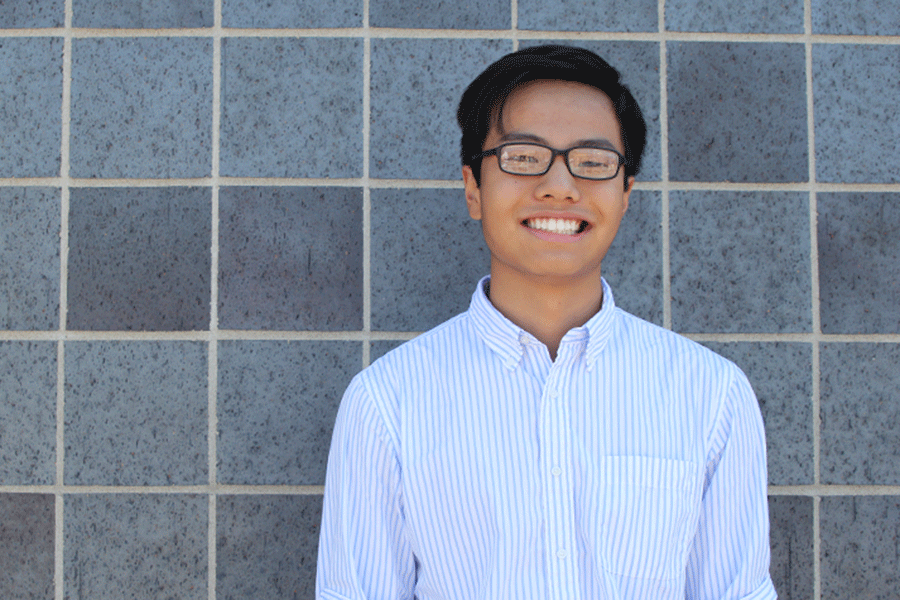 Jason Chen, JagWire reporter/illustrator
September 30, 2015
Another one of my summer figure sketches will serve as the topic of this week's blog. Eyewear was a piece created in order to spice up a plain and seemingly boring concentration focused on eye shape and form. I figure, since glasses have become so trendy recently — unlike in my middle school days — I might as well incorporate them into a piece regarding eyes.
When I first started this sketch, I drew out the eyes in pencil to capture the essence of form and dimension through highlights and shading. The concept was to create different eyes of different people. For example, the pair of eyes at the top are of a young women, the center of a man and the last pair, the eyes of the boy who lived — Harry Potter.
To contrast with the soft pencil marks, I layered on the glasses frames in bold black using a felt-tip pen. This creates a dramatic difference between soft and harsh lines, resulting in the frames seeming to be set farther in the foreground while the eyes remain in the back.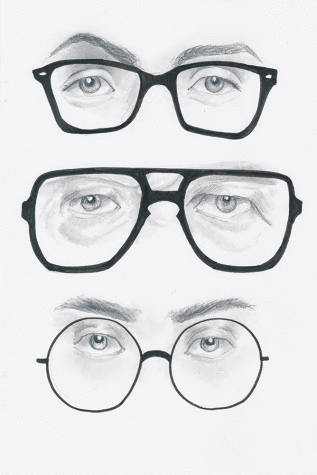 Another figure sketch reviewed. Hopefully, next week a different concentration is covered.
Junior Jason Chen is quite the artist and his art reflects on a wide range of styles and topics through mediums that include watercolor, pen and ink, pencils; and frequently a touch of acrylic. In AP Studio Art, his classmates regularly comment on having him "sacrificed to the art gods."  
(Visited 42 times, 1 visits today)