Chen's Canvas: Body Image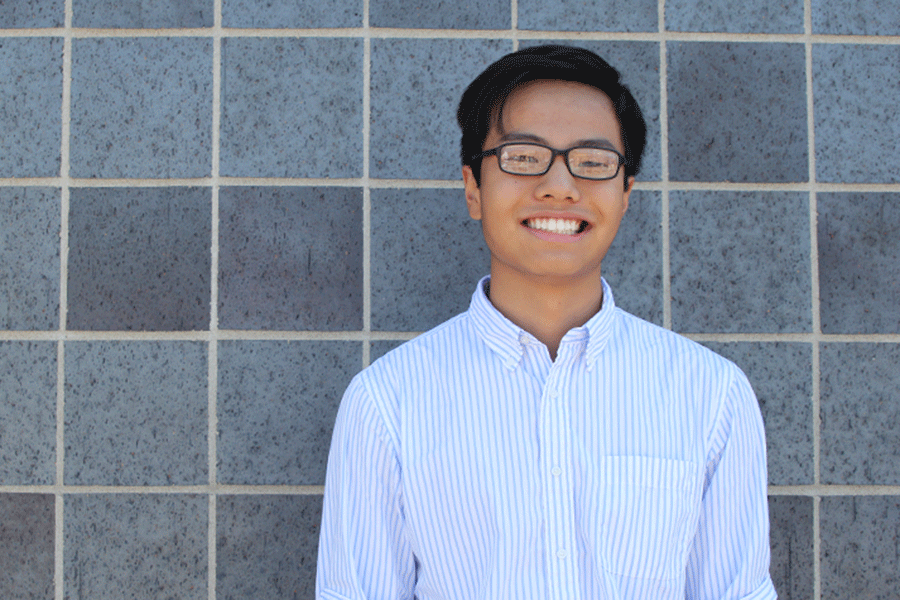 Jason Chen, JagWire reporter/illustrator
January 21, 2016
You all have seen quite a few of my figure sketches, and today will be a continuation of that trend. Flipping through my sketchbook, I discovered two pieces that will be the subject of today's blog. I must warn, these pieces are a bit more graphic for young eyes since some skin is shown, but art is art. So, without any delay, let's move into my pieces — Body Image.
One of my main goals this year was to keep my sketchbook appearing organized and artsy. With that in mind, I focused on each sketch and made sure that the layout of each page was appealing to the eye. Each sketch was also drawn precisely and with clean marks to enhance that organized appearance. This, however, only lasted in the first couple of pages, and the rest of my sketchbook is now a mess.
Anyway, moving on to our first piece. This figure study was completed as part of my AP Studio Art summer assignment. It was instructed as a piece to practice our ability in capturing the human body and form. I used plain pencils for this drawing and used a blending stump to smooth out the lines and enhance the depiction of form. This piece focuses on different values due to the amount of form on the male body and the light reflecting from the surface. This contrasts heavily from my second piece, which has the opposite appearance.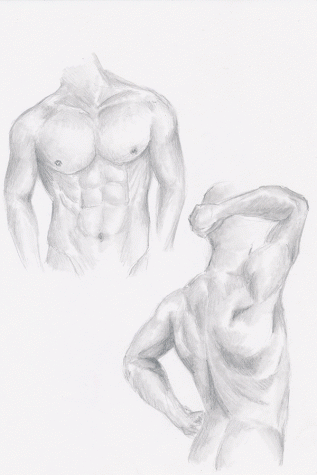 The second piece in Body Image conveys the body of a thin and frail girl, giving the impression of a somewhat depressing piece. The emotion is emphasized by her dangling arms and slouched figure. To add a more dramatic feeling to the piece, I included the use of pen as a means to create contrast. The hair on the girl is stark black pen, a contrast to the soft shades of gray depicting her figure.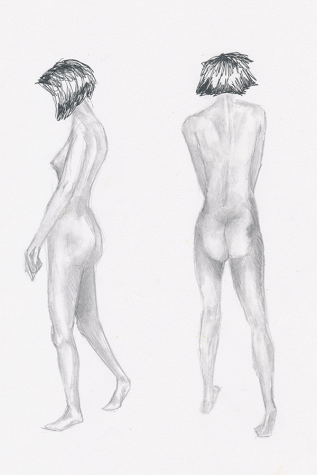 The two bodies depicted are just two out of the hundreds of figures seen in life. Whether it be thin, large, toned or of whatever shape, be respectful of one another's bodies and learn not to be so judgmental. We may be skinny now, but in 50 years let's see how our bodies are then.
Junior Jason Chen is quite the artist and his art reflects on a wide range of styles and topics through mediums that include watercolor, pen and ink, pencils and frequently a touch of acrylic. In AP Studio Art, his classmates regularly comment on having him "sacrificed to the art gods."  
(Visited 44 times, 1 visits today)