Cheer squad receives a two at competition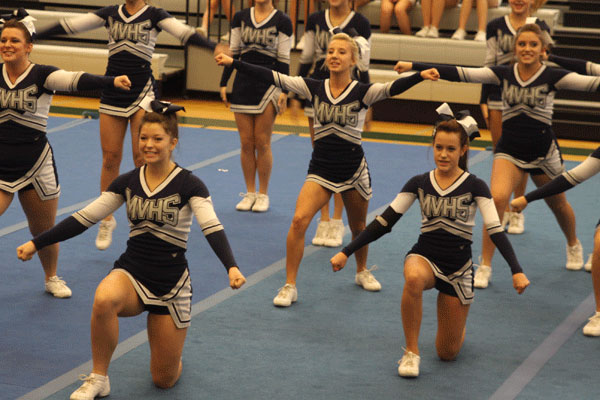 The cheer squad had their first competition of the year on Saturday, Nov. 10 at Blue Valley Southwest. They departed from the school at 8:00 a.m.
The cheer squad performed their routine at 11:56 a.m. Senior Rachel Allen's individual stunt group performed at 1:15 p.m. and sophomore Olivia Midiros' individual stunt group performed at 1:45 p.m.
At awards, the squad got a ranking of two, with the best possible ranking being a one.
Junior Meagan Anderson was a flyer in the pyramid during the team performance.
"It was a little rough, we were kind of behind," Anderson said. "We had to rush to get everything perfected. We had to practice four days a week and on some weekends, but we perfected it with practice and repetition."
(Visited 14 times, 1 visits today)
About the Writer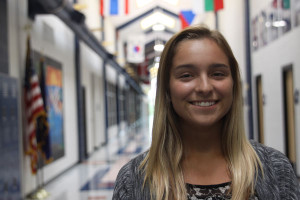 Madison LaBarge, Section Editor
Junior Madison LaBarge is a section editor and writer for the 2012-13 JAG Yearbook staff. This is her first year, she is covering stories about NHS, the FACS department, Debate/Forensics, and Varsity Tennis. LaBarge plans to spend her junior year working, focusing on her school work, and staying active on the yearbook staff. She likes to also spend time with her friends and family. LeBarge is excited to be a part of the staff and already can't...