Cheer and dance team succeed at festival
Cheer and dance earned honors at its cheer and dance festival on Saturday, Nov. 12. The cheer squad earned a division one rating for its cheer routine. Sophomore Lexi Starr, junior and varsity lieutenant Jenna Middaugh and junior Rachel Allen all got a division one rating on their individual jumps. Also, there were two individual stunt groups that got a division one rating.
Silver Stars jazz dance got a division two rating. Their hip hop dance also got a division one rating, along with a choreography award and was in the Circle of Winners.
Cheer coach Mallory Friday thought that the cheer team did excellent on its performance.
"There are a few things we can improve on as far as formations and stunting goes," Friday said. "But on Saturday our girls were amazing and it really showed through their performance."
Silver Stars coach Daley Reed thinks that the feedback from the judge's will help them for future competitions.
"We will be able to use the judge's feedback from this competition to help prepare for our future competitions," Reed said. "The girls will continue to work on all of the routines that they competed this weekend and also will add several more routines for the two January dance competitions they will be attending."
Cheer's next competition is Saturday, Nov. 10 at the Best of the Midwest cheer festival at MidAmerica Nazarene University. Silver Stars next competition is in January
(Visited 14 times, 1 visits today)
About the Writer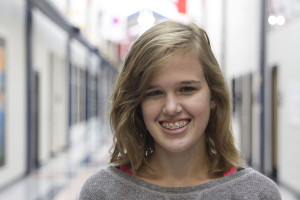 Regan Jones, features editor
Junior Regan Jones is the features editor of the JagWire. She is going to be involved in girls' swimming this year and is in Club 121. Her favorite quote is "Trust in the Lord with all your heart and lean not on your own understanding. In all your ways acknowledge him and he will keep your paths straight." -Proverbs 3:5-6