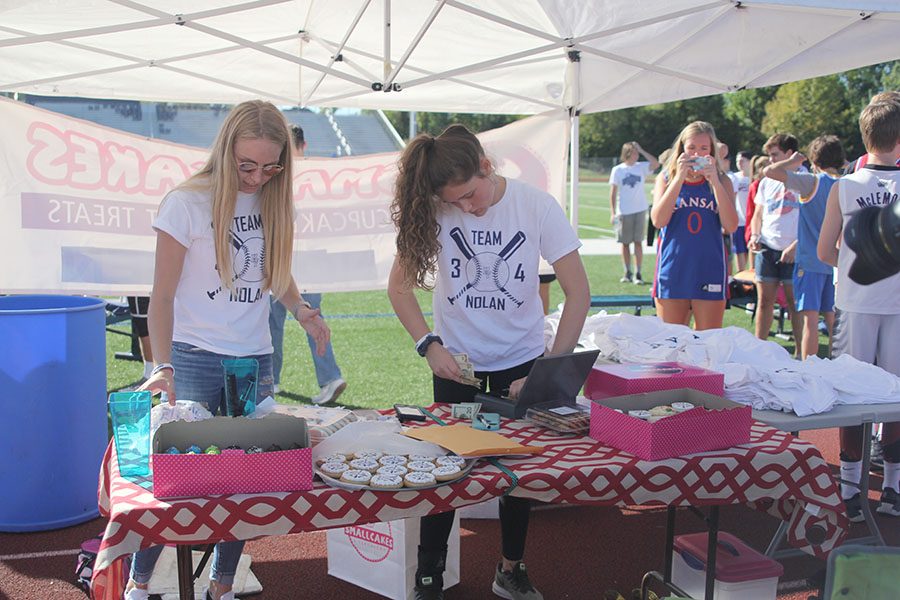 By Taylor Bruce
Charity kickball tournament held to benefit Sprague family
The Sociology of Community Service class hosted a kickball tournament on Sunday, Sept. 23 in honor and support of senior Nolan Sprague
A charity kickball tournament, put together by several students of MV's community service class, raised a total of $1780 on Sunday, Sept. 23.The tournament was held in honor of senior Nolan Sprague, who is currently in recovery at Craig Hospital in Englewood, Colorado after a diving accident paralyzed him from the waist down on August 9.
Besides the tournament, a food truck was brought in and Smallcakes donated deserts to be sold at the event. All proceeds from the food as well as the tournament were donated to the Sprague family.
According to senior Max Immenschuh the hardest challenge of organizing the tournament was securing a donation to cover the insurance policy required when renting facilities operated by the school district.
"Insurance was hard because we had a to get a million dollar [insurance] policy," Immenschuh said. "We wanted the [insurance] donated so that more of the proceeds could go to Nolan and his family."
Out of ten teams playing, the Destroyers brought home the championship after sweeping the competition board.
The Destroyers' starting pitcher, Alex Kremer, attributed the victory to the teams roster.
"I thought we had a chance since we had some solid athletes, so I knew we would be able to score a few runs and play good defense," Kremer said.
Senior Margaux Porter was glad that so many teams participated in the tournament.
"We only had 7 teams signed up at the end of school on Friday, so we got a few more teams [to play]," Porter said. "It was a pretty long process, but it was worth it in the end."
(Visited 106 times, 1 visits today)