Catty Shack opens its doors for the year
The store, which opened Tuesday, Sept. 24, saw its opening day revenue triple from last year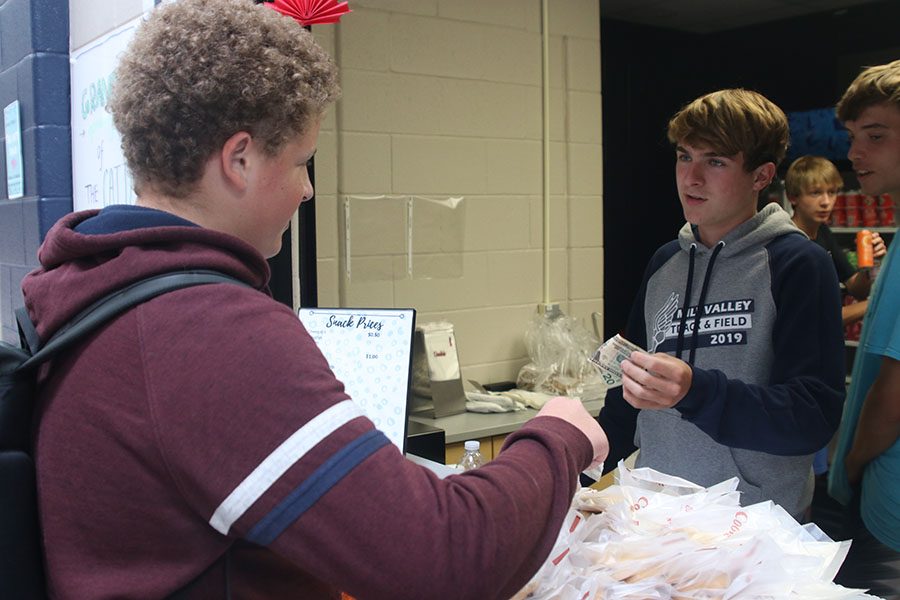 Ben Wieland, Mill Valley News editor-in-chief
September 28, 2019
The Catty Shack opened its doors for the first time this school year during seminar Tuesday, Sept. 24. The store earned approximately $320 in revenue on opening day, more than a threefold increase from last year's opening income of $100. 
Catty Shack sponsor Dianna Heffernon-Meyers explained why the store earned so much more money than last year.
"Serving the cookies on opening day and the new spirit wear designs were responsible for the increase in revenue," Heffernon-Meyers said.
The Catty Shack also revamped a few other aspects to increase revenue. Heffernon-Meyers outlined the other changes from last year to this year. 
"The store opened a month early this year, there's no longer coffee in the morning and we added cold brew coffee," Heffernon-Meyers said. "[The Catty Shack] also added online spirit wear." 
The Catty Shack will open every morning at 7:25 a.m., open during lunch every silver day, open every day for seminar and close at 3:15 p.m. 
The teacher pop program, a delivery service where students deliver pop, coffee or hot chocolate to teachers during seminar, expanded this year as well. 
According to Catty Shack vice president of finance Nick Schmidt, there's a lot to look forward to at the store this year.
"There are a ton of exciting parts about the store this year. We have huge innovations with the Square [tablet] that will help us be leaps and bounds more advanced than last year," Schmidt said. 
Overall, Heffernon-Meyers is optimistic in her outlook for this year's Catty Shack. 
"The new spirit wear is really cool," Heffernon-Meyers said. "[I'm] excited about opening a month early too."
(Visited 211 times, 1 visits today)
About the Contributors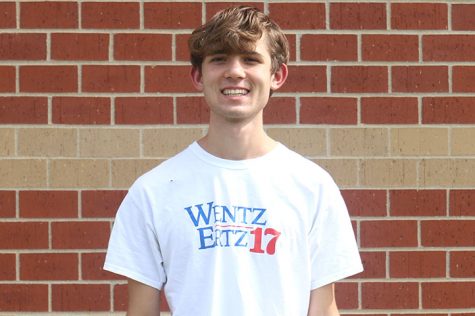 Ben Wieland, Mill Valley News editor-in-chief
This is senior Ben Wieland's third year on staff and his second year as Mill Valley News editor-in-chief. When he isn't running the website, you can find Ben at StuCo, Youth for Refugees, Young Democrats or Quiz Bowl meetings — and if he isn't there, he's probably at home watching TV.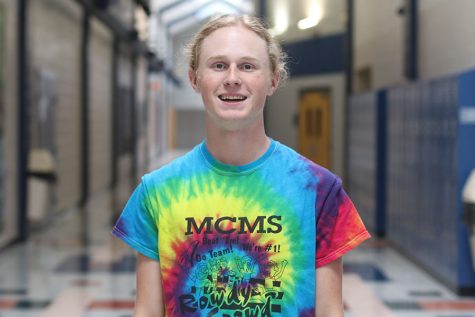 Andrew Tow, JagWire photo editor
This is senior Andrew Tow's third year on staff. He is proud to say that he upholds the position of photo editor for the second year in a row. Outside of the J-Room, Andrew is involved in band. Whenever he gets time away from school, he is either serving at his church or working.