Catty Shack opens for the year
The Catty Shack opened on Tuesday, Oct. 30, allowing Advanced Marketing students to exercise business techniques learned in class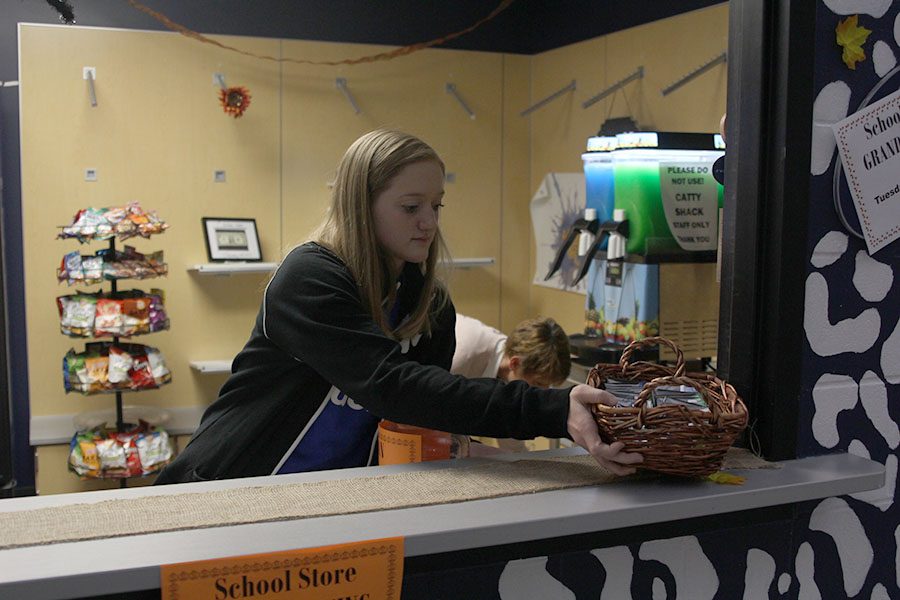 With the opening of the Catty Shack on Tuesday, Oct. 30, the little store located across from the cafeteria can now be found filled with a variety of products from fruity flavored slushies to socks with positive messages. After months of preparation, the Advanced Marketing class successfully opened the store, earning 55 dollars in revenue on their first day open.
The Catty Shack enables students to earn lifelong business techniques through a process of learning from past failures, according to business teacher Dianna Heffernon-Meyers.
"[The Catty Shack] allows [students in Advanced Marketing] to take what we talked about in class and put them into effect, actually experiencing success and failure and addressing how to change that failure into a success," Heffernon-Meyers said. "Overall, [opening the Catty Shack] went great. Financially, it was very successful."
For Advanced Marketing students like senior Ally Appl, the opening of the Catty Shack had been something to look forward to.
"I'm excited that [the Catty Shack is] open at this point and I'm glad to help people," Appl said. "A lot of people just like coming by and getting what products we can give and I'm glad we can provide what people need."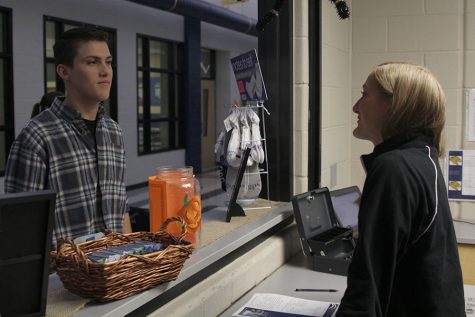 In order to run the Catty Shack, Advanced Marketing students were split into different teams that focused on one aspect of the business. According to Heffernon-Meyers, this is just one of the many tasks the class went through to prepare for opening the Catty Shack.
"At the beginning of the year the first thing we do is to set up the structure so we hire a president [who] hires the VP and then the VP hires their staff," Heffernon-Meyers said. "Then we do a six-week study on the 5 dysfunctions of the team so that we learn how to function as a company before we actually open our doors."
Although the students spent weeks researching to ensure a smooth opening, the smaller size of the class forced many people to take on two jobs and a higher workload.
"The biggest difference this year is we're so much smaller. Last year, there were about 24 [students] and this year there's only 16," Heffernon-Meyers said. "There is a new challenge to try to figure out how to work with that and people have more responsibility for what needs to get done."
Despite their smaller size, the Catty Shack still worked hard to promote their business and encourage students to come.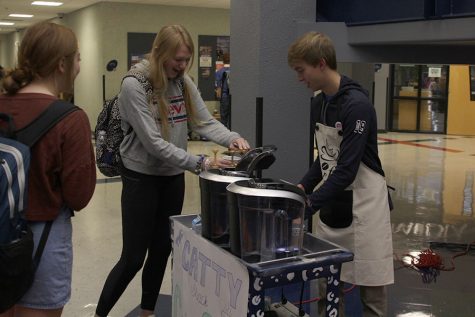 "We're trying to make posters to get people hyped about [the Catty Shack] and telling people about it. We also did a [raffle] for the freshmen [where] if they bring this little slip and buy something at the Catty Shack, then they can [enter] our raffle," Appl said. "[Overall], we have been getting more freshmen [than in past years] and we've been getting more sales for that reason, which has been good."
According to Heffernon-Meyers, all profits of the Catty Shack goes to the Bridge, a program that "helps our special needs students after they graduate [to] develop life skills [and] job skills." While the Catty Shack profits have gone towards buying outdoor patio furniture and recreation equipment in the past, this year's profits will be going towards a "new hands-on processing room where there's different stations that teach them how to be eligible for skills where you're doing repetitive tasks over and over again."
Because all profits go towards a good cause, Appl believes all students should stop by the Catty Shack.
"As the year progresses, people should come around and check [the Catty Shack] out even if they don't necessarily think it will be something they will like. What all of the profits go towards really means a lot to us that we can help them out," Appl said. "At the end of the year, I would love to raise so much that it just baffles them."
(Visited 51 times, 1 visits today)
About the Contributors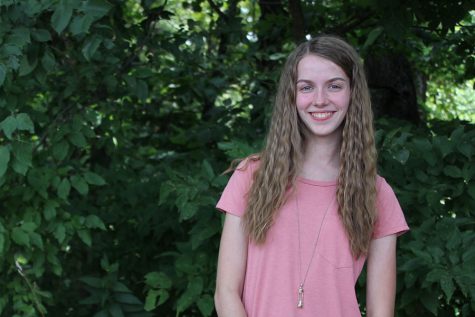 Annika Lehan, JAG editor-in-chief
This is senior Annika Lehan's third year as a part of the JAG yearbook staff. This year she will hold the position of editor-in-chief alongside Libby Mullican and Mia Thomas. Along with being on the yearbook staff, Annika is a part of Thespians, NHS, French NHS, French Club, and MV Outreach. She enjoys participating in both the fall musical and spring play, as well as reading, making art, going on walks and having fun with friends.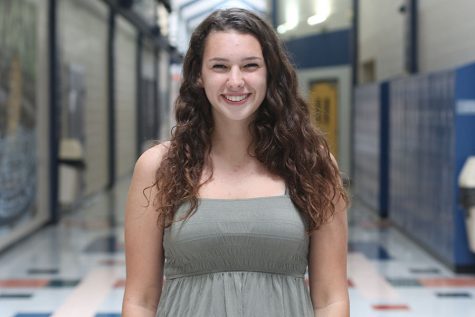 Avery Liby, JAG editor in chief
This is senior Avery Liby's third year on the JAG yearbook staff. This year she is taking on the position of editor-in-chief alongside seniors Sammie Volkamer, Taylir Charest and Abby White. Other than yearbook Avery is a member of the Psychology Club, MV Outfitters, In the News and NHS. Outside of school Avery enjoys watching The Office, taking her dog Louie to the dog park, eating QuikTrip ice and religiously updating her Spotify playlists.