Cancer foundation VP resigns after Planned Parenthood controversy
Susan G. Komen Foundation vice president Karen Handel resigned Tuesday, Feb. 7 after the foundation went through controversy over funding for Planned Parenthood, a provider of reproductive health services.
Handel, a strong pro-life supporter, played a major role in Susan G. Komen's decision not to continue to support Planned Parenthood, where abortions are available. The foundation cut funding for breast cancer screenings at the clinics, 170,000 of which it directly supported last year. However, upon coming under scrutiny and threats from lawmakers, the foundation reversed its original decision.
Handel has worked as Susan G. Komen's vice president since April of 2011.
"I have known Karen for many years … and I wish her the best in future endeavors," Susan G. Komen founder and CEO Nancy Brinker said in a statement.
While the Komen foundation has reversed its opinion on the funding of Planned Parenthood, or the lack thereof, Planned Parenthood has brought in more than $3 million in the days following Komen's announcement.
"The outpouring of support for the work Planned Parenthood does every day on the front lines has been inspiring," vice president of external affairs for Planned Parenthood Leola Zeis said in a statement released Tuesday, Feb. 7. "And now it's time for us to move forward and continue to provide the prevention services that thousands rely upon every year."
(Visited 5 times, 1 visits today)
About the Writer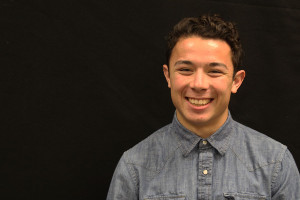 Jack Lopez, JagWire managing editor
Senior Jack Lopez is in his third and final year on the newspaper staff. After being a reporter one year and the opinions editor the second, he will be the managing and copy editor for the 2013-2014 publication. When he isn't in the journalism room, Jack is usually playing soccer, making music or working. One of his favorite quotes is "Be soft. Do not let the world make you hard. Do not let pain make you hate. Do not let the bitterness steal your sweetness." - Kurt Vonnegut