By the Numbers: Top local restaurants
This week's By the Numbers provides a list of the top 10 essential Shawnee eateries.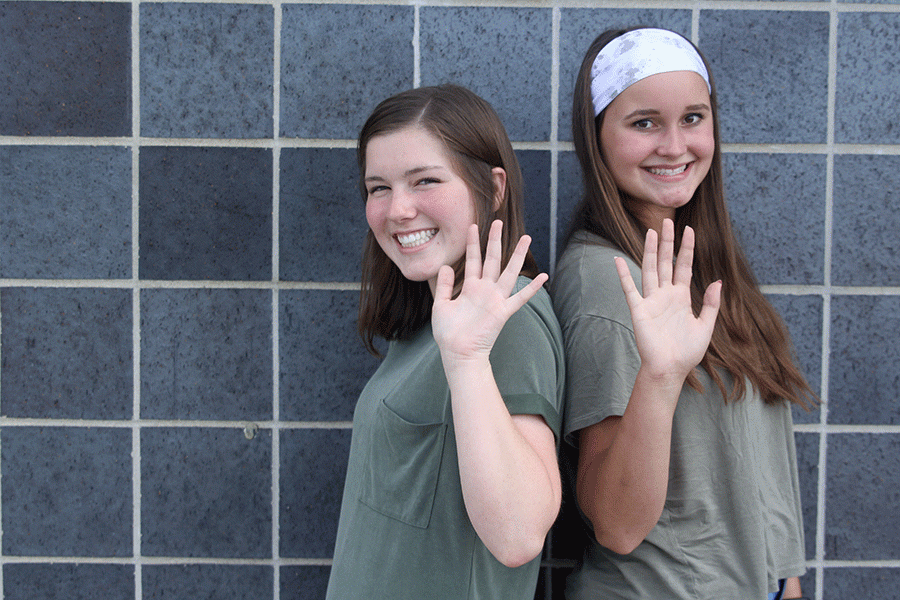 Growing up in Shawnee, we've both had countless experiences eating out at the many restaurants it has to offer. With tests to study for and homework to finish, though, we haven't been able to savor the food we love. Thus, we decided to reflect on our favorite local restaurants for this week's top 10 to reminisce the good old days of summer when the assignments and papers weren't piling up.
Twisted Fresh (Annie): Twisted may be famous for their savory tacos and wraps, but they also serve a wide variety of  burgers, sandwiches and salads. Consumers can choose to either sit down and enjoy their meal or take it to-go to relish it in the comfort of their home. Twisted Fresh is a quick and satisfying option whether you like to satisfy your taste buds with hot or cool foods.

Country Club Cafe (Annie): Walking into Country Club Cafe, the atmosphere can overwhelm you with a sense of calm. The cafe serves as a hotspot for studying and also for entertainment on open mic nights. Their famous rollovers and wide variety of smoothies attract a crowd not only in the mornings, but throughout the day.

Johnny's Tavern (Annie): With their wide seating options and numerous screens, Johnny's Tavern is a great pick for any sports fan. Sports enthusiasts can scarf down burgers, nachos, wings and more entrees and appetizers in the exciting atmosphere. One of our personal favorites is the veggie burger.

Sombrero's (Marah): A fairly new but widely popular Mexican cantina, Sombrero's deserves this #4 spot on our list. While it may always be busy, the friendly employees always make you feel welcome. A personal favorite is the cream cheese enchilada. The cream cheese on the inside and Sombrero's famous spinach cheese sauce on top compliments the tender chicken exquisitely. Jose Peppers has definitely met its match.

China King (Marah): This quaint Chinese restaurant has saved many families from starvation. When we were watching a Buzzfeed video on the best dumplings in LA., a hankering for the same delicacy came over. After school that day we piled in the car, drove to China King, and had some adequate dumplings. While the food might not be the absolute best, it gets the job done, and this restaurant made the list for it's convenience and service. Might we add that they have a great lunch special. For only $7 you get your choice of entree, a side, and a egg roll or two crab rangoons.

Sushi Mido (Marah): Sushi is like an addiction and once you're hooked there is no going back. Luckily, there is a delicious and affordable sushi restaurant right down the road. Located in front of a run down apartment complex, it doesn't look like much, but after 6 pm you will see the place light up with tons of people. They have all-you-can-eat sushi with a policy that every piece left behind is seventy-five cents. While this may seem like an inconvenience to some we like the fact that they are trying to reduce food waste.

Pegah's (Marah): This delicious breakfast place is the definition of home-style cooking. The food itself says savory, but the presentation makes you feel like you're at grandma's house. They bring it out in a piping hot skillet with the cheese still bubbling. It is also a cheaper alternative to the oh-so-famous IHOP. Not only is it way more tasty, but you also get way more food for less money.

The Big Biscuit (Annie): The atmosphere in The Big Biscuit can be described as old-fashioned, but that shouldn't overshadow how on top of the game their recipes are. Part of what completes the experience is how attractive the presentation of the food is, and the other part is how delicious it is. A variety of traditional breakfast and lunch entrees make the experience all the better with the convenience of hours.

Sutera's (Marah): Tucked away in a small Shawnee strip mall is a heavenly place know as Sutera's. Whether it is their at-home atmosphere or their amazing meatballs this has to be one of our favorite Italian places. The combination of sports bar with classic Italian restaurant gives this places a very relaxed and non-traditional feel. For those of you who don't appreciate the heaviness of pizza, pasta, and all things Italian, they have salads with their amazing house dressing and soups.

Pizza Shoppe (Annie): Living a gluten-free life can be challenging when it comes to finding a fulfilling pizza. It's all super-thin crust with no volume whatsoever to the dough. Pizza Shoppe's gluten-free pizza is a different story. Biting into a slice after only ever eating the alternative is like waking up from a bad dream. Their specialty pizzas, sandwiches and pastas have the same effect.
(Visited 10 times, 1 visits today)
About the Writers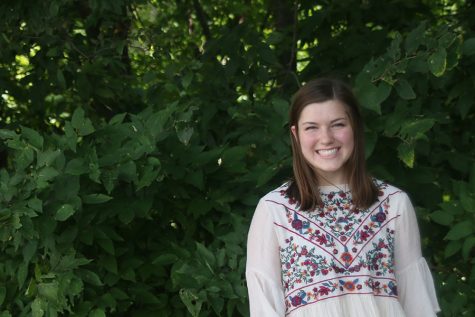 Annie Myers, JagWire editor-in-chief
Senior Annie Myers is undergoing her third year on the JagWire staff as an editor-in-chief. At Mill Valley, she's an event chair for Relay for Life, senior class secretary on Student Council, club officer for Youth for Refugees and MV Outfitters, and participates in National Honor Society and National Art Honor Society. Outside of school, she enjoys leading her kindergarteners every Sunday at Westside Family Church alongside a wonderful friend....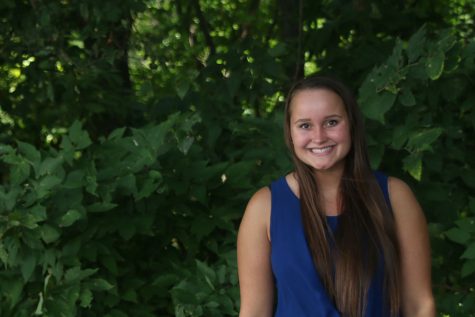 Marah Shulda, Mill Valley News editor-in-chief
This is senior Marah Shulda's third, and final, year on the JagWire staff. This year, she is a Mill Valley News Editor-in-Chief alongside Elizabeth Joseph and Katya Gillig. Outside of newspaper, Marah is involved in band as a drum major for the Mill Valley Marching Jaguars. She also participates in jazz band, SLT, Ambassadors, MV Outreach, MV Outfitters, swim team, is an NHS officer, on the Executive Leadership Team for Relay for Life and the co-president/founder...