By the Numbers: Top fall pastimes
This week's By the Numbers provides a list of the top ten fall activities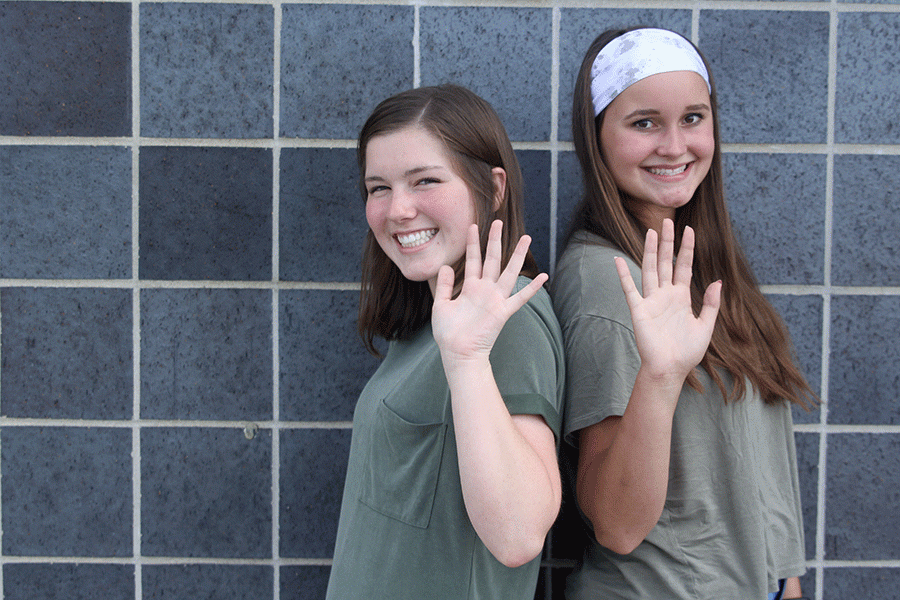 Fall is the transition from summer to winter, hot to cold and even excitement to boredom. During the season, we sometimes find ourselves not knowing how to occupy our time outside of school. While it's great to be caught up on homework, it's not as great to be sitting around with nothing to do. As a result, this week's By the Numbers will provide ways to fill your free time this fall.
Haunted houses (Annie): Haunted houses tend to be hot spots during the month of October. Fortunately, the Kansas City area offers many options. Worlds of Fun's Halloween Haunt allows you to be scared by various characters in between roller coasters. If you're willing to make the drive, the transformed haunted houses downtown are an option. Third Street Asylum is nearby in Bonner Springs and is a lower cost, while still getting the thrills in.

Cider Mills/Pumpkin Patches (Marah): These two kind of go hand in hand so we've decided to combine them into one. You can get delicious, fresh apple cider and pick out your favorite pumpkin. Some cider mills even have corn mazes and hayrides. They also have cool arts and crafts made by local artists.

Pumpkin carving (Annie): Carving pumpkins is an easy decoration for the fall. The activity brings out your creative side and the process is fun to take part in. The leftover insides can even be used to later make pumpkin pie.

Baking (Annie): Although baking can be done at any time of the year, everything seems to taste better in the fall. Part of it may be the warm pastries contrasting with the cooling weather. Plus, there's typically more pumpkin-flavored baked goods to go around.

Watching movies (Annie): The fall season tends to be the time for season premieres. The weather makes curling up to watch your favorite show all the greater. Even better, Disney brings back their past Halloween-themed episodes and movies each year to set the mood for the upcoming holiday.

Have a picnic (Annie): The weather may be kind of cold, but a picnic at the Shawnee Mission Park tower can be perfect on a good day. To keep warm, lay out a blanket and bring coffee to go with the food. The view of the fall foliage from the top of the tower is totally worth the climb, and can be great for pictures.

Go camping (Marah): Hopefully you don't mind the cold too much and if you do imagine huddling around the campfire with some hot cocoa. Sounds pretty sweet, right? Camping doesn't have to be grueling and planned out weeks in advance. In fact, many of us can just go in the backyard and camp out. It also doesn't have to be a complicated;a hammock and a blanket could be a good substitute for a tent.

Renaissance Festival (Marah): Though it is sadly closing in about two weeks, you can still appreciate all the joy it brings us by seeing the amazing historical significance. There is great food to eat and interesting costumes to see. The events put on add to the feeling that you are indeed in the Renaissance era and the festival is an easy way to get the whole family involved.

Thrifting (Marah): This is a great past time that you can do alone or with friends. You'd be very surprised with the kind of treasures you can find there. Savers is the place to go to get all of your fall clothing essentials. You can get your jeans for five dollars and a flannel for three dollars.

Drive in movies (Marah): Now believe us, this is very different than going to the movie theater. At the drive in you can bundle in the back of someone's car and enjoy snacks from home and watch an older movie that won't be in the theaters. This is also way cheaper than going to a regular movie because you just pay the entrance price and can bring your own food and drink.
The cold weather shouldn't be a burden. Get out – or stay in – and try new things. Embrace fall for what it is:a time to spend with the people closest to you doing the things you love.
(Visited 13 times, 1 visits today)
About the Writers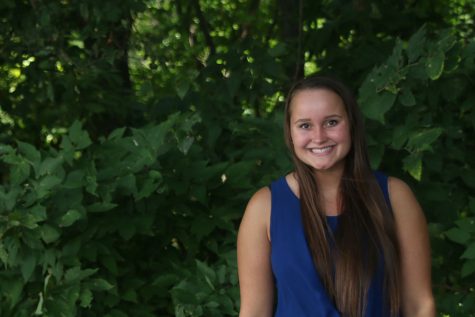 Marah Shulda, Mill Valley News editor-in-chief
This is senior Marah Shulda's third, and final, year on the JagWire staff. This year, she is a Mill Valley News Editor-in-Chief alongside Elizabeth Joseph and Katya Gillig. Outside of newspaper, Marah is involved in band as a drum major for the Mill Valley Marching Jaguars. She also participates in jazz band, SLT, Ambassadors, MV Outreach, MV Outfitters, swim team, is an NHS officer, on the Executive Leadership Team for Relay for Life and the co-president/founder...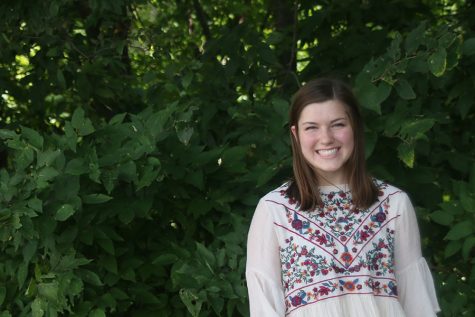 Annie Myers, JagWire editor-in-chief
Senior Annie Myers is undergoing her third year on the JagWire staff as an editor-in-chief. At Mill Valley, she's an event chair for Relay for Life, senior class secretary on Student Council, club officer for Youth for Refugees and MV Outfitters, and participates in National Honor Society and National Art Honor Society. Outside of school, she enjoys leading her kindergarteners every Sunday at Westside Family Church alongside a wonderful friend....