Brian Rodkey: Engineer
February 12, 2019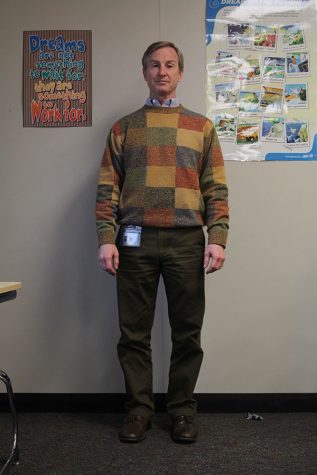 Previously working as an engineer at Honeywell, calculus teacher Brian Rodkey was able to take many of the principles from his past job and apply them to teaching math.
Engineering has always been an interest of Rodkey's, and he wanted to use it to make a difference in society.
"I've always liked math and science and felt like that was a good fit," Rodkey said. "I've always enjoyed taking things apart, knowing how they worked and I felt like what I wanted to do was try to make people's lives better through technology."
Rodkey said that when teaching, it is important to "understand something and communicate that," in order to be successful.
"For example, what different voltages do [customers] need, how do they need that power, does it need to be filtered or not? Communicating things through teaching [is also important]. Trying to communicate an idea to students, taking concept and making it understandable to everybody in class," Rodkey said. "The lecture is not the only part of the understanding, lecture, homework, quizzes, tests all go together to get the concept across and make it understandable to students."
After working as an engineer for a while, Rodkey got to the point where he wanted to go into teaching, then he realized that was all he wanted to do.
"I got to the point where I felt like god's call on my life was to teach, so that's what I ended up wanted to do," Rodkey said. "Then I had a great experience where I got a chance to go to Paris for around two weeks. We had designed the hardware for a flight management system … so I got to go over there to help interpret the document for [the French engineers] and answer questions that they had."

(Visited 1 times, 1 visits today)