Voyager students play chess to relieve stress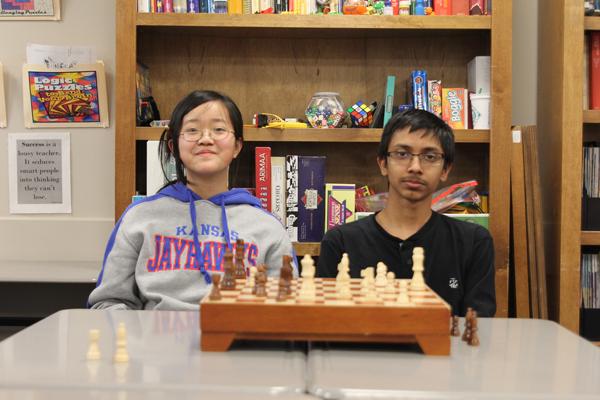 As the competition continues, freshmen T-Ying Lin and Rohit Biswas sit down to carry on another game of chess on Thursday, Jan. 31. The competition between the two Voyager students intensified as their minds constantly thought of the next move to make.
"[Rohit and I] have an ongoing rivalry," Lin said. "He always seems to win."
Both Lin and Biswas were accepted into the gifted program at young ages, Lin in fourth grade and Biswas in fifth. Each of their parents have high expectations for grades and extracurricular activities.
"My parents expect me to get at least an A- on every single test," Biswas said. "Anything less than a 90 is a fail in their eyes."
Along with exceptional grades, Lin's parents expect her to participate in after-school activities.
"I'm expected to get all A's," Lin said. "[My parents] would rather me have good grades than be involved in after school activities, but they prefer that I say involved as much as my schedule allows."
Along with being in advanced courses, such as Algebra II, Lin is committed to many extra activities, such as Science Olympiad, piano lessons, Debate meets and Chinese school.
"It's a lot," Lin said. "But I enjoy most of it."
Biswas thrives in math and science classes. Although the average math course for a freshman was Algebra I, Biswas took Pre-Calculus; a class he did not take notes in.
"A lot of the things we learn in Pre-Calculus were already introduced in Algebra II, so there's no point in taking notes," Biswas said. "I just do my homework during notes."
To escape from their stress of homework and other activities, both of the Voyagers look forward to something they both enjoyed, chess.
"We both play a lot [of chess]," Biswas said. "It's not competitive but it's fun for us."
(Visited 35 times, 1 visits today)
About the Writer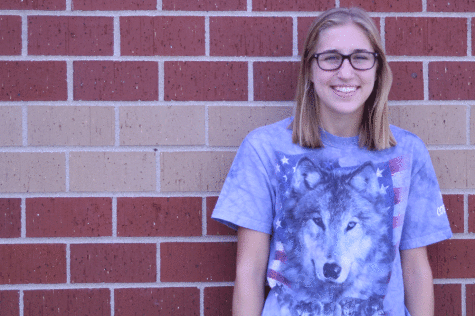 Courtney Bohnert, JAG design editor
This is Courtney's third year on staff and first year being the design editor. She is a part of the tennis team, Student Council, National Honor Society, and will be doing makeup for the drama department. Next year, Courtney plans on attending The University of Kansas to major in graphic design.