Boys tennis wins dual at home against Bonner Springs High School
The team achieved 17 single and double wins against the Braves
The boys tennis team won their dual against Bonner Springs High School at home Monday, April 15.
Sophomore Manoj Turaga was proud of his performance yet he believes he can improve to properly his path to state.
"This dual was one of my better duals," Turaga said. " I've lost both matches in some of my duals, and since I won both of these, I can say I did better at this dual than others. My strokes are getting better, I just need to get more consistent with my balls."  
Despite the team's win, junior Charlie Schwartzkopf believes there are improvements to be made.
"For the team's [improvements], we need more players," Schwartzkopf said. "I don't think we made any cuts during tryouts this year. It makes us work harder because we know we don't have the numbers that other teams do."
While playing the Braves, Turaga noticed the low levels of competition in his matches.  
"Last night, it was a pretty easy dual," said Turaga, "but considering that I am playing at an upper level that I have to play even higher to get more of a challenge."
Undeterred by low numbers of the team, Schwartzkopf has identified the positives in the team gathered for this season.
"To [make up for] our low numbers, the team has been working hard every day," Schwartzkopf said. "We have been working on a lot of volleys. Unlike many sports teams in the school, we only have two teams, a varsity and a JV [team], but most people play both so it is like there is only one team. That has brought us closer over the months."
The boys tennis team will compete next in a tournament at home Wednesday, April 17.
(Visited 90 times, 1 visits today)
About the Contributors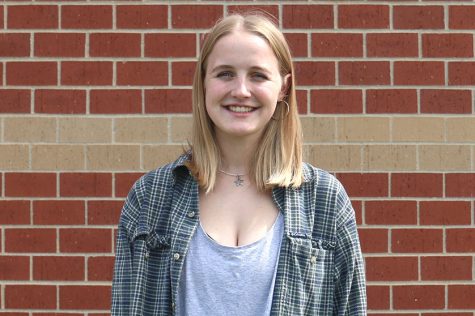 Molly Smith, JAG reporter/photographer
This is senior Molly Smith's third year on the JAG yearbook staff. This year she is taking on the position of editor-in-chief of the yearbook. At school, Molly can be found in the theater participating in plays or musicals or in the band room where she is a part of both the marching band and the jazz band. In addition, she works toward her service hour goal for the NHS. In her free time, Molly enjoys making playlists, painting and walking in creeks.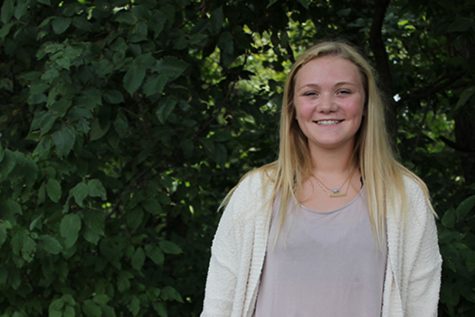 Taylor Sitzmann, JAG academics editor
This is sophomore Taylor Sitzmann's first year on the JAG yearbook staff. Outside of the journalism department, Taylor takes part in the Mill Valley golf program, as well as StuCo. This year she will taking on the positions of academic editor. In her free time, she enjoys listening to music and hanging out with friends.