Boys tennis is victorious in home dual
The team defeated Kansas City Christian on Thursday, April 6
Anika Roy, JagWire editor-in-chief
April 9, 2017
The boys varsity tennis team competed against and defeated Kansas City Christian at home on Thursday, April 6, winning all matches but two.
Senior Parker Billings believes the team to be very accomplished and successful in most matches.
"The team did very well." Billings said. "The only varsity matches we lost were myself and [senior] Jansen McCabe, number one and two singles. We were able to win all of the doubles and two singles matches, so we did fairly well overall."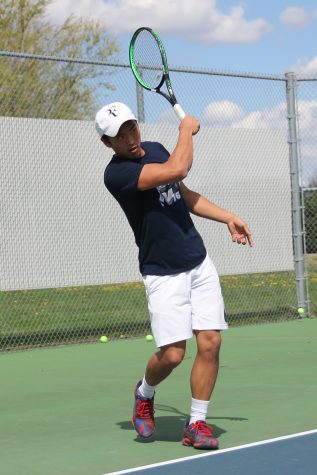 Despite winning his singles match 8-0 and his doubles match in a 7-5 tiebreaker, sophomore Eric Schanker believes his doubles match was fairly difficult to win because of the opponent he faced.
"The doubles match was a hard fight because we ended up playing [Kansas City Christian's] number one singles player and his partner," Schanker said. "The singles match wasn't as hard, so that was really good."
After losing his match 6-8, Billings blames his pace in the beginning of the match for causing him to fall just short of a win.
"I got off to a slow start and that set the tempo for the rest of the match," Billings said. "Then [the score] got closer, but he just finished it out before I could catch up."
Billings acknowledges that he struggled with consistency and has multiple desired improvements in mind for upcoming matches.
"The most challenging part was staying consistent, especially since he was able to hit the corners a lot," Billings said. "I'm just trying to not only keep the ball in, but stay aggressive and hit hard."
According to Schanker, the ultimate success of the team can be credited to new coach Steve Bock.
"[Coach Bock] knows so much about tennis," Schanker said. "He just knows how to train us all really, really well."
(Visited 80 times, 1 visits today)
About the Contributors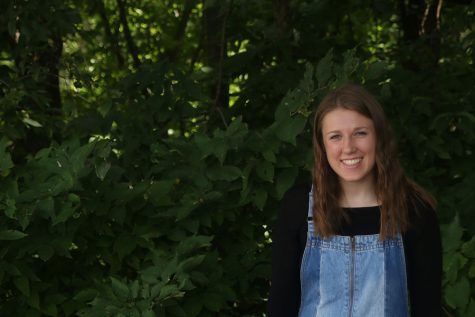 Anika Roy, JagWire editor-in-chief
This is Anika Roy's third and final year on staff, and she's incredibly excited for her position as editor-in-chief. While you can find her in the journalism room almost all the time, she also spends free time on the tennis courts, the piano, the swimming pool, or her church. Additionally, she's an officer of NHS, an executive leadership team member of Relay for Life, and a member of Spanish Honor Society, MV Outfitters, and Student Ambassadors....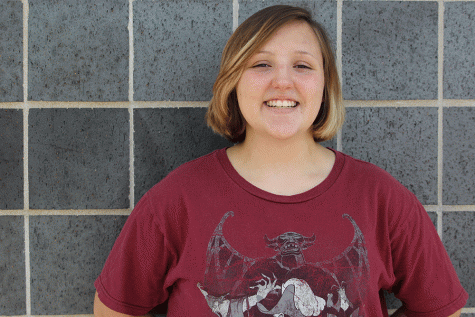 Avery Sheltra, JagWire reporter/illustrator
This is sophomore Avery Sheltra's first year on the JagWire staff. This year she is an illustrator and a reporter. When not working on the newspaper, Avery spends her time working for Custom Design Engineering. In her free time, Avery likes drawing, reading, and writing. She hopes to be able to draw to the best of her abilities for the newspaper, so people may enjoy it even more.