Boys swim loses dual to Blue Valley Southwest
Despite the loss, the team also had three first-place finishes at its meet on Tuesday, Jan. 24
The pool was much less crowded than usual as the boys swim team competed in a dual against Blue Valley Southwest on Tuesday, Jan. 24. The team lost the dual but had three first-place finishes.
Since the meet was a dual instead of a competition against multiple schools like usual, assistant coach Kirsten Crandall says the team had a different mindset beforehand.
"The meet was kind of a different setup than we're used to. Normally we compete against two to five other teams, so [since]  it was a dual meet we were kind of thinking of it more as an opportunity to practice racing," Crandall said.
Senior Mitch Willoughby placed first in diving and prepared for the meet in hopes of performing well.
"To prepare for the meet, I just practiced and tried not to get nervous," Willoughby said. "Going to every meet I'm always nervous, but overall I was feeling pretty good and hoped I would do well."
Despite BVSW being a tough competitor, Crandall felt confident in the team's position overall in the season and tried not to set expectations for the dual.
"We knew that we probably weren't going to be able to beat Blue Valley Southwest because we had just competed against them and at this point in the season the guys are just worn out," Crandall said. "So we were confident in where we were at in the season, but not going in necessarily with any hopes or expectations at the time."
Willoughby was happy with his performance and the improvements he made from the previous meet.
"I'm really proud of how I did, especially compared to last meet, because it was a lot better at this one," Willoughby said.
Many of the swimmers participated in events aside from their regular ones, making Crandall realize the versatility of the team.
"I think it was a big meet for a lot of the guys, not necessarily because they raced really well, but because they swam events that they hadn't done yet in the season," Crandall said. "We walked away feeling confident that our swimmers [were] more diverse than we realized. So going into the rest of the season, we have a few more options."
Willoughby hopes to continue improving throughout the season.
"For the future, I just want to try to leave each meet and forget about what happened there," Willoughby said. "I want to just move forward and not let anything hold me back."
With the state meet in the near future, Crandall is happy with the number of swimmers qualified and wants to focus on getting more qualified as well.
"We are feeling really good, we have most of the relays and a lot of the individual events qualified for state," Crandall said. "There's only a handful that we are still trying to get qualified, so getting those qualified will be a really intense focus for the next couple weeks to get those on our state list."
First place finishes included:
200-yard IM and 100-yard butterfly: sophomore Chris Sprenger
Diving: senior Mitch Willoughby
50-yard freestyle: senior Garrison Fangman
The team will compete next on Thursday, Jan. 26 at Blue Valley West.
(Visited 34 times, 1 visits today)
About the Contributors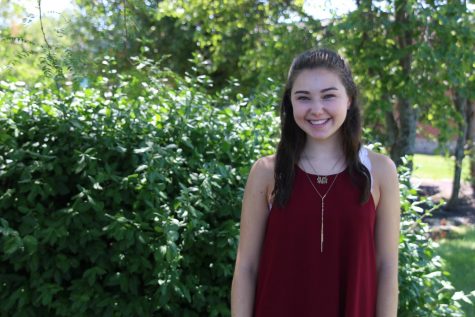 Allison Winker, JAG editor-in-chief
This is senior Allison Winker's third year on the JAG yearbook staff. She will be co-editor-in-chief this year, as well as a reporter and photographer. Other than yearbook, Allison is a part of the varsity debate team, NHS, student ambassadors and Relay for Life executive committee. She also loves coffee, dogs, dancing, Pinterest and all things Kansas City.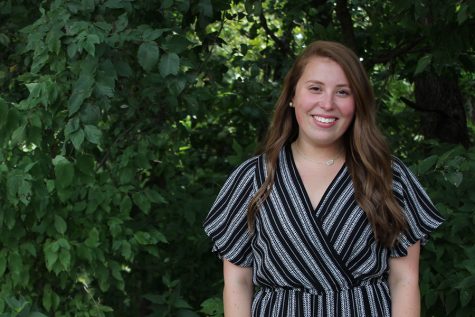 Mia Thomas, JAG editor-in-chief
This is senior Mia Thomas' third year on the JAG yearbook staff and will take on the position of editor-in-chief alongside seniors Libby Mullican and Annika Lehan. Other than working on the yearbook, Mia is a member of MV Outfitters, student ambassadors, NHS, and Spanish NHS. In her free time, Mia enjoys baking, scrolling through Pinterest, and spending time with her family, friends, and her dog. To contact Mia, you can email her at [email protected]