Boys soccer triumphs over Blue Valley Northwest in 2-1 victory
The win improved the Jaguars' season record to 7-2
Boys soccer defeated Blue Valley Northwest with a 2-1 score on Tuesday, Sept. 25.
With 11 minutes left in the first half, sophomore Quinten Blair scored the first goal of the game. At the end of the first half the Jaguars were winning 1-0. Being up in the first half gave senior Jake Ashford the motivation to finish the second half strong.
"We were playing well at the end of the first half so I just wanted to go finish it and get the win," Ashford said. "I have a couple friends on this team, so it was nice to beat them as well."
According to senior Baith Abdullah, the second half ended up more challenging due to weather conditions.
"We were playing against the wind [in the second half] so we knew it was going to be a challenge to get another goal," Abdullah said. "Our biggest motivation was not letting up a goal and try to score as many goals as we can."
During the second half, BVNW scored a goal at the 31 minute mark, but Ashford quickly returned, scoring the final and winning goal of the game with 20 minutes left. Scoring the goal made Ashford feel "fantastic."
"It put us back up top," Ashford said. "I had a couple chances earlier in the game that I had missed so it felt great."
Ashford believes the Jaguars started out strong in the first half but struggled in the second half.
"[In the] first half, we played a lot better," Ashford said. "[In the] second half, we were a lot more panicked. We were just trying to survive. It wasn't bad — we won. So, I'll take it."
Boys soccer plays again this Thursday, Sept. 27 at Blue Valley North.
(Visited 63 times, 1 visits today)
About the Contributors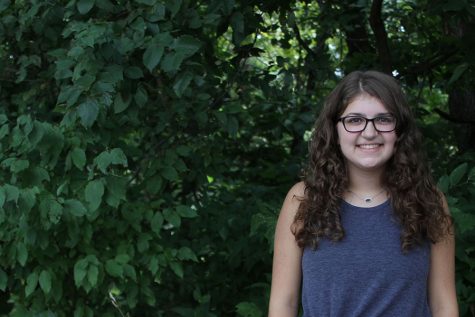 Samantha Volkamer, JAG copy editor and organizations editor
This is junior Samantha Volkamer's second year on the JAG yearbook staff. This year she will be a writer, copy editor and organizations editor. Along with being on the yearbook staff, Sammie is also apart of NHS. Outside of school, Sammie enjoys watching the Royals, Chiefs and Kansas Jayhawks and spending time with friends and family.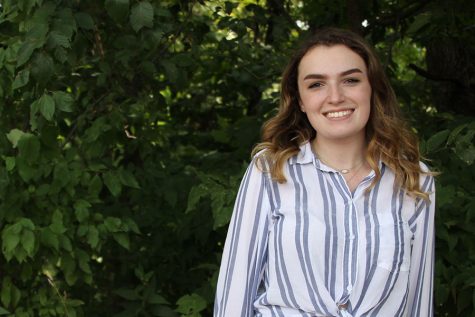 Abby Doughty, JAG photo editor
This is senior Abby Doughty's third year on the JAG yearbook staff, where she will take on the position of photographer and photo editor. When she is not busy working on the yearbook, Abby likes to nap, read and watch movies. She loves to spend time will her family and friends while getting coffee. Her favorite season is fall because it is her birth season and the weather is cool. Abby currently spends most of her time in school and trying to talk...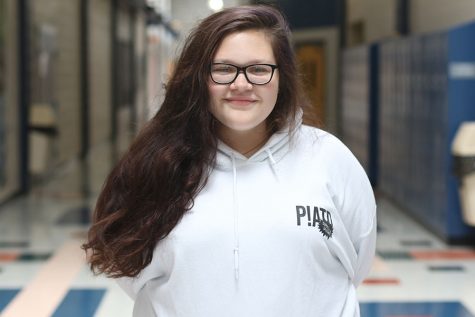 Izzy James, JAG photographer
This year is junior Izzy James' second year on the JAG yearbook staff. This year she will be working as a photographer. Outside of yearbook, you can find her volunteering with the French National Honor Society, doodling on her assignments or listening to music. She enjoys reading, watching Netflix and talking about music.