Boys soccer team defeats Piper 9-0
Team improves to 6-4 on the season
More boys soccer coverage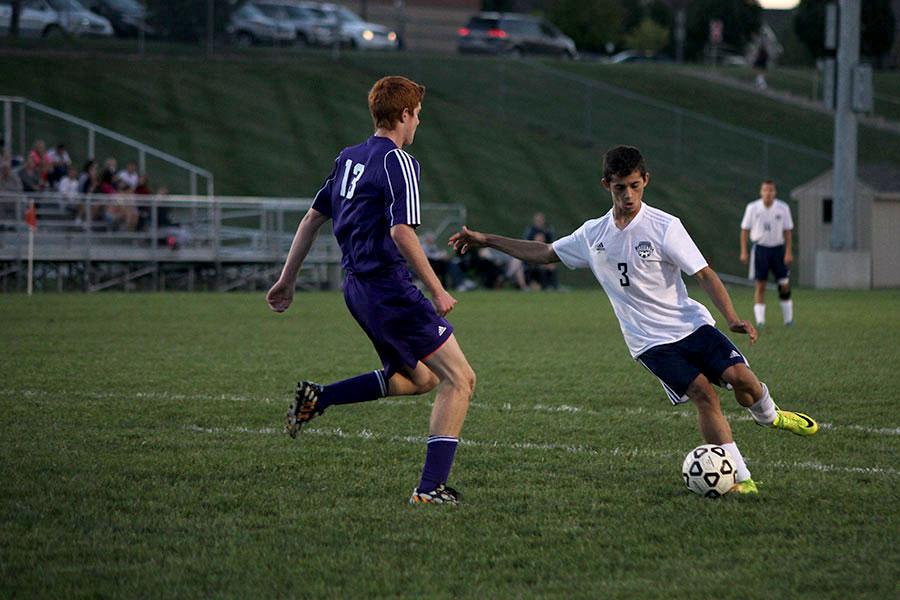 The boys soccer team defeated Piper on Tuesday, Oct. 7.
It was another game where scoring came early and often as the Jaguars took advantage of many opportunities.
Senior midfielder Jackson Rosner believed that it was a very successful night for the team.
"It was a pretty good league game, but we kind of blew them away," Rosner said. "We played good as a team and it was awesome [to score tonight]."
Senior midfielder Teddy Gillespie was also impressed with the team's effort.
"I think it was one of our best games so far," Gillespie said. "We possessed [the ball] really, really well in the midfield and played together really well as a team."
Gillespie loved the overall performance as well, especially the all of the goals scored.
"Overall, it was just a good performance," Gillespie said. "A lot of people stepped up and a lot of people scored goals. So, it was a fun game."
Boys soccer will play their next match against Topeka Seamen on Saturday, Oct. 11.
(Visited 5 times, 1 visits today)