Boys soccer season ends with loss to Blue Valley Southwest
Boys lose in the first round of state playoffs
The boys soccer team lost 2-1 against Blue Valley Southwest in the first round of regionals on Friday, Nov. 1, which ended their record at 11-4-2.
Junior center back Bailey Weeks said this last game was sad because of the connection with the seniors.
"I've been playing with most the seniors for three years and losing them will be really different," Weeks said. "I look up to them so it will be hard playing without them next year."
Although upset by the loss, Weeks discusses how he plans to help lead the team next year as a senior.
"We are losing nine seniors so it's going to be a rebuilding year," Weeks said. "We are going to have to work really hard during the summer and off season."
Senior forward Colton Chapman explains his feelings about his last soccer game.
"At first I tried not to think about it, but walking out the door to the game it hit me that it could be my last and it was. It was hard to say goodbye to something you've been doing ever since you were four but it doesn't mean it is gone forever," Chapman said. "I'm sure I will play in rec adult leagues when I'm older so that is the bright side of the situation.
Chapman explains his hopes for the team next year.
"I think we left them with a goal to strive for. Since we haven't won our league since 2008 and we won this year, they may try to keep that title," Chapman said. "Hopefully they try to beat us by winning what we couldn't, which was regionals."
(Visited 9 times, 1 visits today)
About the Contributor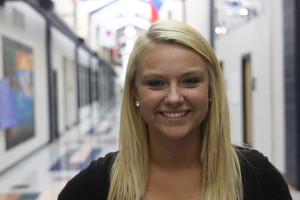 Callee Linton, reporter
Sophomore Callee Linton is a writer for the JagWire. This is her first year on staff. Along with being on staff, Linton is a part of the Mill Valley cheerleading team. In her free time, Linton enjoy's spending time with friends, family, writing and shopping.