Boys soccer season ends with 3-1 loss to Shawnee Mission West
The team finished the season on Thursday, Oct. 25 with a final record of 14 wins and four losses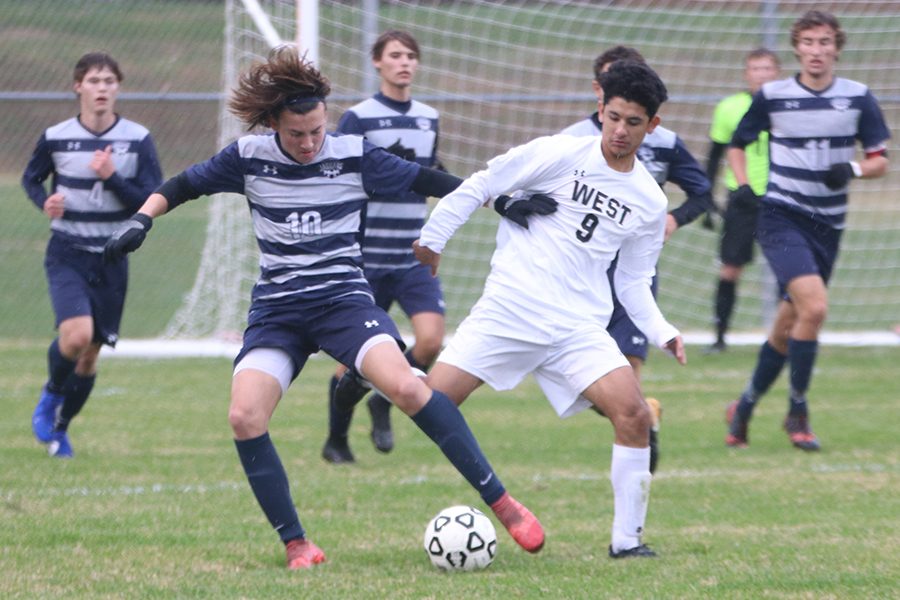 Ben Wieland, Mill Valley News editor-in-chief
October 26, 2018
Standing in the rain after the Jaguars' 3-1 defeat at the hands of Shawnee Mission West on Thursday, Oct. 25, head coach Arlan Vomhof attempted to summarize exactly what happened. In the end, Vomhof just said "those things happen."
The Jaguars scored first with a header from senior team captain Jake Ashford in the fifteenth minute. The Vikings quickly came storming back, scoring off a handball penalty kick in the twenty-third minute and taking a 2-1 lead in the thirty-seventh minute.
The turning point of the game came in the final minute of the first half, with the Jaguars trailing SMW 2-1. Senior goalkeeper Aidan Veal leapt for a contested cross into the box and was whistled for a foul, giving the Vikings their second penalty kick of the half. They converted, doubling the Jaguars' deficit heading into halftime. The foul was contested, according to Vomhof.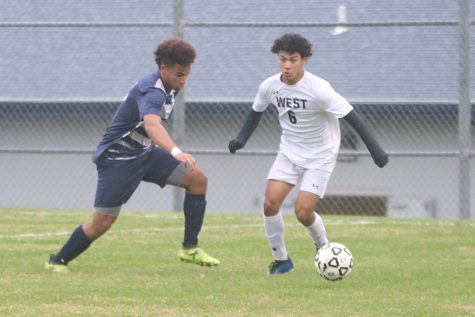 "[The official] apparently saw that Aidan hit his head before he hit the ball," Vomhof said. "I disputed. I would venture to say probably 20 other people, if they were reffing this game, wouldn't have called that."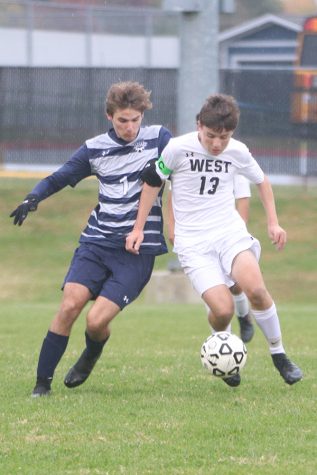 After halftime, the Jaguars had a chance to come back and win the game. However, Vomhof felt the team's nerves may have prevented them from doing so.
"Sometimes when teams get down like this, they tend to start panicking and not pulling together," Vomhof said. "I think we started panicking, and that didn't turn out too well."
In a game featuring five yellow cards, two injuries to SMW players and countless players slipping on the wet grass, the Jags were unable to win. Sophomore midfielder Quinten Blair believed that the offense was sloppy, contributing to the team's downfall.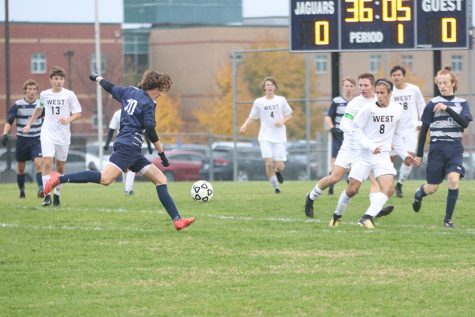 "The offensive play wasn't great," Blair said. "We had our moments, but in the second half we played too rushed and were not patient."
The Jaguars finished the regular season with a record of 14 wins and four losses, and were the second-seeded team out of 16 coming into the regional tournament. Despite the defeat, Vomhof was still proud of his team.
"We've had a great season. Our seniors have had great careers," Vomhof said. "I think we came out and played well."
After the game, Vomhof was named EKL Coach of the Year, Ashford was named EKL Midfielder of the Year and Veal was named EKL Goalkeeper of the year. Blair put the team's success in simple terms.
"I'm proud of my boys," Blair said.
(Visited 141 times, 1 visits today)
About the Photographer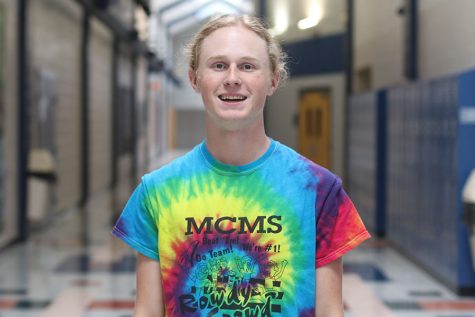 Andrew Tow, JagWire photo editor
This is senior Andrew Tow's third year on staff. He is proud to say that he upholds the position of photo editor for the second year in a row. Outside of the J-Room, Andrew is involved in band. Whenever he gets time away from school, he is either serving at his church or working.