Boys soccer loses to Gardner-Edgerton 4-3
Missed opportunities on offense led to Jaguars' defeat, falling to 3-2 on the season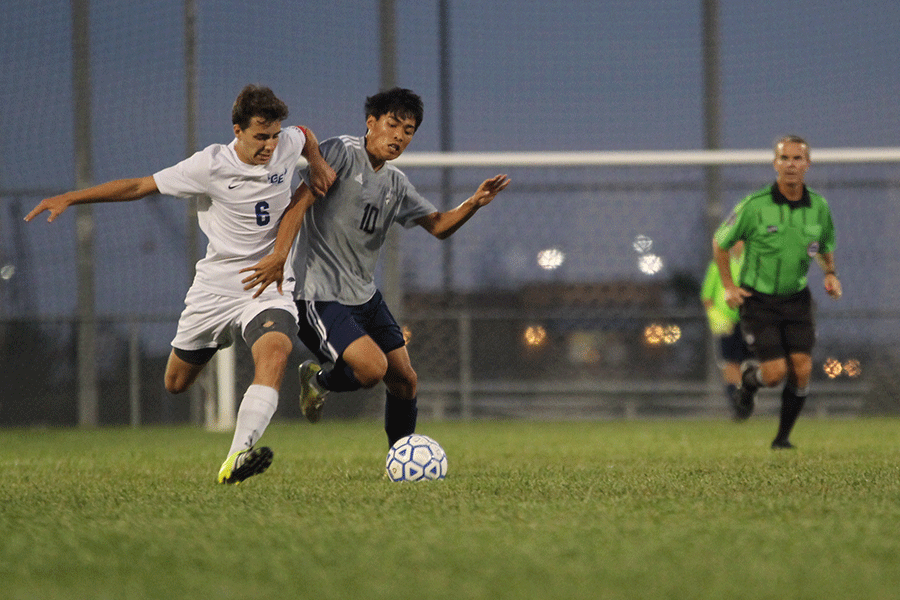 The boys soccer team lost to the Gardner-Edgerton Blazers 4-3 on Thursday, Sept. 17.
After a five-goal first half, the second half was an equally-tight affair with less scoring, but more chances for the Jaguars. In the end, some penalty kicks and missed opportunities decided the game.
Intensity late in the first half and not capitalizing on opportunities was the problem for the team, according to junior Nick Nelson.
"We came out strong in the first few minutes. We put away a couple goals," Nelson said. "Then we sat back and didn't play as hard as we needed to, and they caught up and got ahead. [In the] second half we came out strong again, a lot better than the first half. We just couldn't get ahead again."
Junior Spencer Butterfield also thought the team struggled in the first half and didn't take advantage of chances at goal.
"I thought we started slow in the first half," Butterfield said. "Coach [Vomhof] rallied us in the second half and were able to pick it up. We've just got to finish on the opportunities that we make for ourselves."
Butterfield also doesn't want to forget this loss, and hopes to have the team redeem itself against tough competition in the future.
"[This result] is going to inspire us," Butterfield said. "We're going to remember this loss, keep it in the back of our minds and have a chip on our shoulder when we play other big-name teams."
The team's next match is on Monday, Sept. 21, against Tonganoxie at home.
(Visited 28 times, 1 visits today)
About the Contributors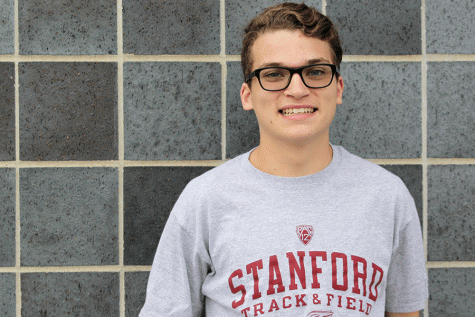 Braden Shaw, JagWire editor-in-chief
This is senior Braden Shaw's third year on the JagWire staff and his first year as editor-in-chief. Outside of newspaper, Braden is involved in cross country, band, track & field, NHS and his youth group at his church. He also loves movies and hip-hop, and is a huge sports fan.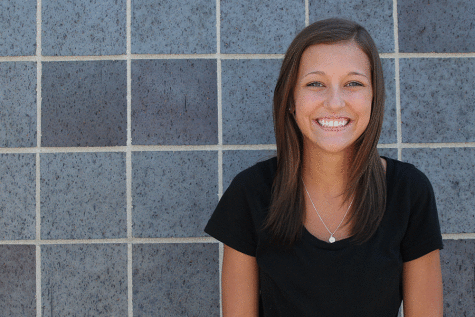 Jena Smith, Mill Valley News editor-in-chief
Senior Jena Smith is a Mill Valley News editor-in-chief and is on the JagWire newspaper staff as a photographer and designer. She is involved in NHS, Club 121 and Student Ambassadors. Smith spends the majority of her time in the journalism room and at Kaw Prairie Community Church. She loves turtles, chocolate milk, traveling, naps and Jesus.