Boys soccer defeats Blue Valley Southwest 4-2
The victory on Thursday, Oct. 4 brought the season record to 10-2
Anna Owsley, Mill Valley News editor-in-chief
October 7, 2018
Boys soccer defeated Blue Valley Southwest with a 4-2 score on Thursday, Oct. 4.
Fifteen minutes into the first period, Ian Carroll scored the first goal off of a pass by sophomore Quinten Blair. According to head coach Arlan Vomhof, the Jags played well as a team to create the space necessary for Blair to get the ball to Carroll.
"We got their team to totally overcommit on one side and left Ian wide open [with] speed and just composure," Vomhof said.
With just 23 seconds left in first period, senior Jake Ashford passed the ball to Carroll who scored his second goal of the game. According to junior Bennett Doyle, this partly contributed to Southwest's weak line of defense.
"The second [goal was caused by] bad communication from their backline again," Doyle said. "[They] tried to clear it out and sent it right to Jake."
Six minutes into the second period, BVSW scored their first goal.
"One [factor that led them to score] was just that [the ball] bounced around, went off the crossbar and landed at their feet," Ashford said.
Less than two minutes later, Ashford scored the Jaguars' third goal after Blaire made a smooth play to get the ball to him.
"[Quinten Blair] played a great through ball over the top. I'd gotten chances before, I just couldn't quite finish them. It was a great ball by [Blair]," Ashford said. "It just felt great to score, it felt fantastic."
With eighteen minutes left in the second period, Carroll scored his third goal for a hat-trick, giving Mill Valley a 3-1 lead.
"The third goal was from the corner. It was kind of crazy. I tried to put as much curl on it as possible and it just went in," Carroll said.
BVSW scored their second goal of the game with fourteen minutes left on the clock, but the Jags were unfazed, according to Ashford.
"They are good and they attack well," Ashford said. "They were bound to score, but we scored more so that's all that matters."
After losing to BVSW 5-4 in last year's season, the Jags came back this year and demonstrated their improvement.
"There is not a lot we can improve on. There were a couple scary moments in the back and by the goal, but other than that I think we came out strong and put some good goals," Doyle said.
Ending score leaves Jags with a 4-2 win over BVSW!

— Mill Valley News (@millvalleynews) October 5, 2018
With this game, the team has a 10-2 record. Vomhof hopes the team will use this game as momentum moving forward into the last four regular season games.
"I'm hoping that this [was] a confidence booster for our last four [games]," Vomhof said. "I'm hoping we can continue to correct a couple little things that we need to, and just be stronger when we go into post season."
Boys soccer plays again this Tuesday, Oct. 9 at Mill Valley.
(Visited 73 times, 1 visits today)
About the Contributors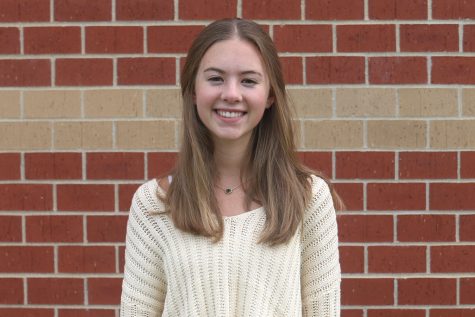 Anna Owsley, Mill Valley News editor-in-chief
This is senior Anna Owsley's third year on the JagWire staff. She is thrilled for her second year as Mill Valley News editor-in-chief and is undertaking the position of assistant editor for the newspaper. When Anna isn't busy with journalism duties, she can be found working, volunteering for NHS or multitasking homework and her current Netflix show. Additionally, she loves reading, watching movies, getting coffee with friends and traveling.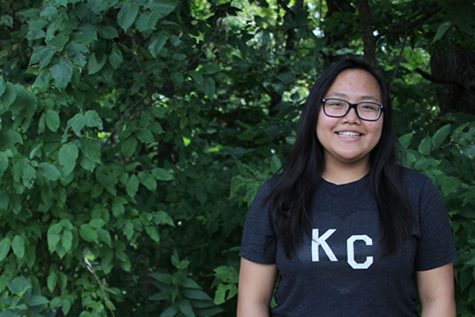 Crystal Sivilayvong, JAG sports editor
This is senior Crystal Sivilayvong's second year on the yearbook staff. She is continuing her second year as a sports editor. Outside of journalism, she is a track manager and part of the National Art Honor Society. She also she loves hanging with her friends, hammocking, and going to concerts.