Boys soccer beats Highland Park 12-1 in first regional game
Game ended at half time due to mercy rule on Tuesday, Oct. 24
In the first postseason game of state playoffs, boys soccer mercy-ruled Highland Park Scots 12-1 on Tuesday, Oct. 24.
The game began fast-paced with senior Brent Stevenson and junior Jake Ashford scoring two goals in the first five minutes.
According to head coach Arlan Vomhof, the team felt confident in their abilities going into the game.
"We knew what [Highland's] record was, and we've been playing well," Vomhof said.
For the majority of the game, the Jags kept the ball on the offensive third. However, with 34 minutes until halftime, Highland shot a goal just outside the goal box that made the score 2-1.
Vomhof believes that while the goal by Highland Park re-centered the team, it did not have an effect on the result of the game.
"I think it woke some people up," Vomhof said. "It was a good goal and [the player] ripped it, but I think it was one of those where he was in the right place at the right time."
After that, the goal differential between the two teams increased quickly.
Stevenson completed a hat trick with 31 minutes until halftime, increasing the score to 4-1.
According to Stevenson, the team felt confident in the outcome of the game because of each team's regular season record and the comfort level among the players.
"We knew the [opposing team], and we knew how we had done this season," Stevenson said. "We've been playing with the team all year, so it's [just] doing what we've been doing all year."
Sophomore Ian Carroll and junior Eric Melendez both scored with 30 minutes until halftime with Melendez scoring again at the 21-minute mark. This made the score 7-1 with 20 minutes left in the half.
At this point, the Jaguars were looking for a mercy-rule game. In order to do this, they would need to advance the score to have a goal differential of ten.
Ultimately, the Jaguars were able to do so with goals by Carroll, Stevenson, Ashford and senior Kyle Franklin, making the score 12-1 with less than two minutes until halftime.
According to Vomhof, he has mixed feelings on mercy rule games.
"I don't like going past a difference of ten, and [we] had an extra one that I wasn't real excited about," Vomhof said. "You either end [the game with a mercy rule], or you sit there and play keep away. Some people [want to] just keep playing and scoring, but at the same time I know it's disheartening [for the losing team] to sit there and chase players."
Looking towards the next game, sophomore Ian Carroll feels optimistic about the team's chances at winning state.
"I think it's possible," Carroll said. "I think if we're on our game we can take it all the way."
However, Stevenson believes the team should be careful not to become too confident in the future.
"We still need to get not too confident about [the game] or else we won't play our best," Stevenson said. "We just need to come into the game and do what we usually do."
Looking ahead, Vomhof is hopeful about the team's chances to make it to state.
"If everyone does their job, we've got a good chance," Vomhof said. "We are wanting certain teams to win, which [would] put us in a very good bracket. If some teams lose that we don't want to lose, it could make our road a little more difficult."
The Jaguars play again Thursday, Oct. 26 at home against Shawnee Heights.
(Visited 35 times, 1 visits today)
About the Contributors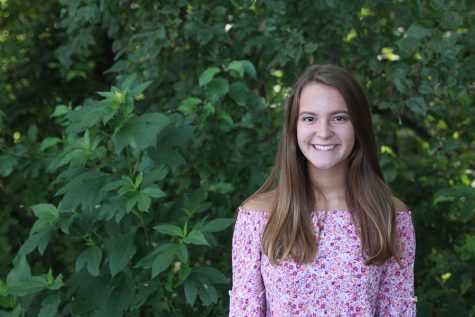 Abby Layton, JagWire A&E editor
This is junior Abby Layton's second year on staff. She will be the A&E editor for the JagWire newspaper this year. She is part of the Catty Shack sales team and participates in the Mill Valley DECA chapter. Outside of school she enjoys hanging out with friends, reading, and finding new sushi restaurants to eat good fried rice.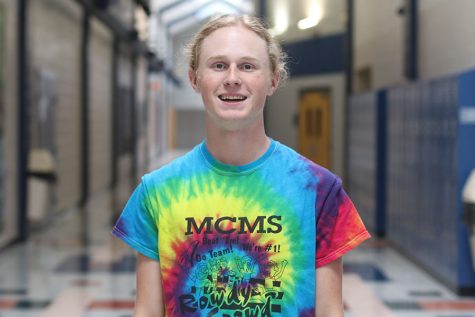 Andrew Tow, JagWire photo editor
This is senior Andrew Tow's third year on staff. He is proud to say that he upholds the position of photo editor for the second year in a row. Outside of the J-Room, Andrew is involved in band. Whenever he gets time away from school, he is either serving at his church or working.