Boys head basketball coach resigns after 14 seasons
Varsity coach Justin Bogart resigns after being head coach since the opening of the school
After 14 years as head coach of the Mill Valley boys basketball team, varsity coach Justin Bogart has announced his resignation.
On Friday, March 28 a meeting was held with the players of the 2013-2014 boys basketball team, where Bogart first announced his decision.
"While it has been my privilege to serve as the head boys' basketball coach at Mill Valley High School for the past fourteen years … I am resigning from this position," Bogart said.
Bogart made this decision "in the interest of spending more time with his family and to pursue various interests, avocations and possibly professional opportunities."
Throughout his 14 years, Bogart led the team to capture the Kaw Valley League championship title in both 2004 and 2005, and took the team to state in 2006 and 2013. The program finished with a fourth-place and third-place finish, respectively.
Athletic director David Ewers has appreciated the time Bogart has spent as head coach.
"I am grateful for everything Justin Bogart has done for our school, and specifically his role as our head basketball coach," Ewers said. "Mr. Bogart started the program from scratch and established a tradition of basketball success at Mill Valley High School."
The most satisfying part of Bogart's career is how he was able to help each player grow and developing a relationship with each player.
"The true reward of my coaching experience lies in the relationships that I have established with my coaching staff, coaching colleagues, and officials. However, the relationships that I established with the players bring me the greatest memories," Bogart said. "Seeing these young men grow up into successful adults who utilize their experiences in our program to establish fulfilling professional careers and family relationships is more reward than I thought possible."
While sophomore forward Clayton Holmberg enjoyed being coached by Bogart, he thinks it is a good time for change.
"After long periods of time, you kind of get into a rut and get too comfortable almost [with a coach], and eventually you need a change to get you motivated," Holmberg said.
Ewers said that search for a new head coach has begun. Bogart is fully supportive of this search and hopes for much success for the future of this program.
"I look forward to supporting the search and hiring of a new head coach and offer my services to him in any manner that I can," Bogart said. "Indeed, the success of the program is the ultimate goal, and I feel fortunate and proud to have played a role."
(Visited 41 times, 1 visits today)
About the Writer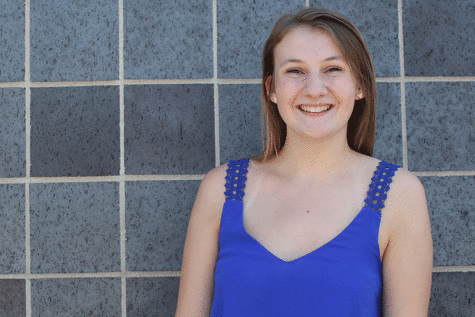 Tori Aerni, JagWire editor-in-chief
This is senior Tori Aerni's third year on the JagWire staff and her second year as an editor-in-chief. She looks forward to spending another year with the JagWire staff and putting out eight eye-catching issues of the paper. Aerni is also involved in NHS, SLT, Student Ambassadors and her church's youth group outside of the JagWire. She's a fan of concerts, the Kansas City Royals, chocolate milk and God. Her favorite artists include Taylor Swift,...