Boys golf places seventh in invitational at Sycamore Ridge
Jaguars follow closely behind six other teams with a total score of 310
The boys golf team headed out to Sycamore Ridge Golf Club for their tournament on Wednesday, May 2, finishing seventh overall with a total score of 310.
The undesirable weather dampened the grass, but junior Blake Aerni, who scored a total of 77, believed that the conditions did not affect his personal performance.
"The weather ended up being a lot better than we thought it was going to be," Aerni said. "The rain held off and the wind wasn't quite as bad as it could have been, so I would say that the weather only slightly affected me when I was hitting into greens because they were really soft."
Freshman Nick Mason entered the tournament as the team's first seed player and shot 74 total. His final score was the lowest compared to his teammates, but Mason thought all the guys worked extremely hard.
"It feels pretty good getting the lowest score," Mason said. "I was coming in as the one but I had some really good guys behind me that could shoot pretty well too."
The boys final score was only five points higher than the team that won third place, meaning scores on the leaderboard were very tight.
Surprised by the difficulty of the tournament, Aerni appreciated the competition and is proud of himself and the team for playing well against talented schools.
"This is probably the biggest tournament we have had so far and a lot of the best players in the state were playing in it," Aerni said. "That was our second best score of the season and for us to get seventh means that six other teams played extremely well. I was very happy with our team score, but our place surprised me."
Looking into the future of the team's season, Mason believed that if they continued the hard work, the team would make it past regionals and into the state tournament.
"We've got a couple good teams going into regionals," Mason said, "But if we play solid I definitely think we can make it to state."
(Visited 28 times, 1 visits today)
About the Contributors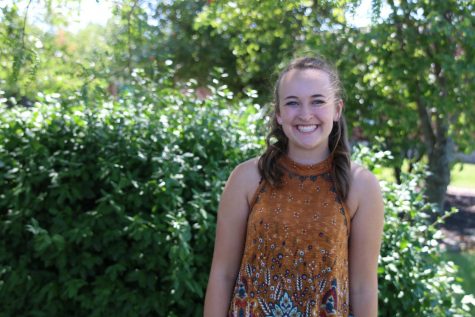 Ashlyn Windmiller, JAG reporter
This is junior Ashlyn Windmiller's first year on the JAG yearbook staff. She is a proud member of the Mill Valley drama department, MV Outreach, NHS and the Jag Chorale choir. Her interests include football season, Christmas music, kayaking, the Kansas City Royals and spending time with family.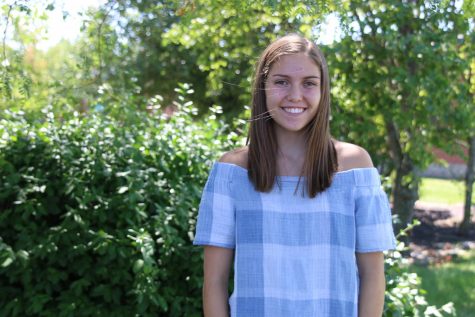 Sophie Friesen, JAG photographer
This is junior Sophie Friesen's first year on the yearbook staff. She'll be taking on the position of photographer. She is involved with cross country, track, peers in learning, an officer for the Make-A-Wish club and is an ambassador. Her favorite show is "That's 70's Show" and she likes to hang out with friends and be outside.