Boys cross country team wins Cat Classic
Boys set new record at home meet
The boys cross country team won its home meet, the Cat Classic Cross Country Invitational, at Shawnee Mission Park on Thursday, Oct. 10. The team also set new school records with a five-man team time of 84:36 and seven-man team time of 119:46. The girls team came in seventh.
"I was very pleased [with the race]. I knew it'd be a tough one," head coach Mark Chipman said. "Our guys ran well and held them off."
Chipman said that hosting a meet can have its disadvantages.
"We host it and are responsible for getting the course and the workers, so we don't get to coach the kids as much as the other meets," Chipman said.
Senior CJ Meeks said that he expected the team to do well.
"It felt very good at the start, I was very anxious," Meeks said. "I felt like we would do good as a team. We're doing really well this season. The girls are alright, but they've been battling injuries and sickness."
(Visited 16 times, 1 visits today)
About the Writer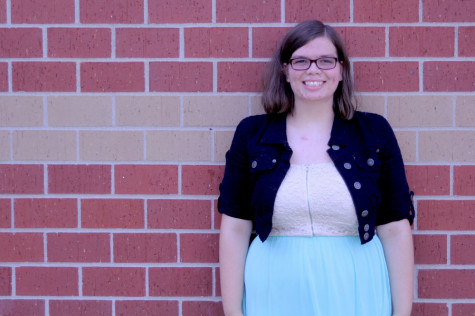 Katherine White, JagWire editor-in-chief
This is Katherine's third year on staff, and she is excited to work on the newspaper with a great staff this year. She is also involved in band, quiz bowl and literary magazine. When she is not in the journalism room or practicing an instrument, she is probably daydreaming about being in Disney World.