Boys basketball falls to Blue Valley West 49-47
A close game ends in a two-point loss against BVWest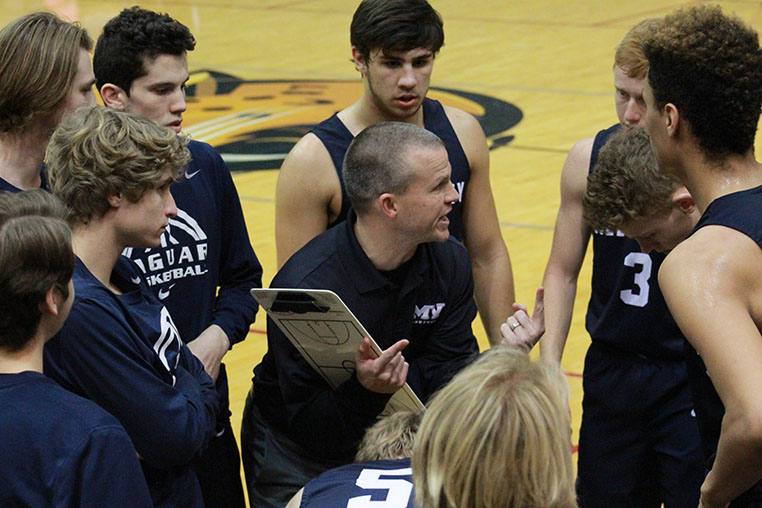 The boys basketball team fought until the end, but ended up losing to the BVWest Jaguars on Friday, Jan. 12 with a final score of 49-47.
Both teams swapped the lead throughout the entire game, which caused a final score to have a difference of two points.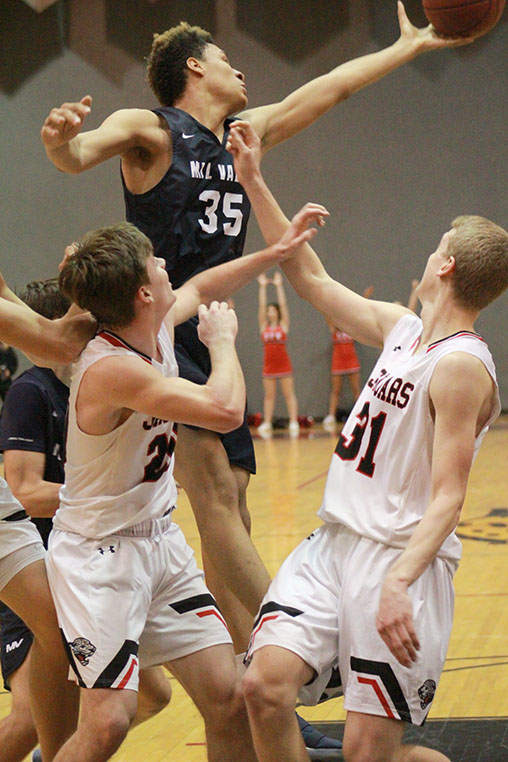 The two crowds stood tense as the game approached the end. During the last minute, it was a tight battle for the win. There were fouls against both teams, which caused both teams to get a chance to throw two free throws.
The close ending of the game was exciting for head coach Michael Bennett.
"You like close games because it brings out the best. Unfortunately, we didn't play very well at the end," Bennett said. "It's good for us to play in those tight games because that gives us experience when we play later on in the season."
At the end of the game, senior Sammy Rebeck felt the pressure as he and his team were trying to pull out a win.
"You definitely got to make smart plays and not turn it over," Rebeck said. "It was a hard fought battle, but we didn't come out on top this time. That's just how you play the game."
According to senior Brody Flaming, the mistakes at the end cost them the game.
"We had some times where we didn't execute when we needed to and that just was what bit us in the butt in the end," Flaming said.
With senior Cooper Kaifes out with an injury, Flaming believes the team dynamic was different than usual.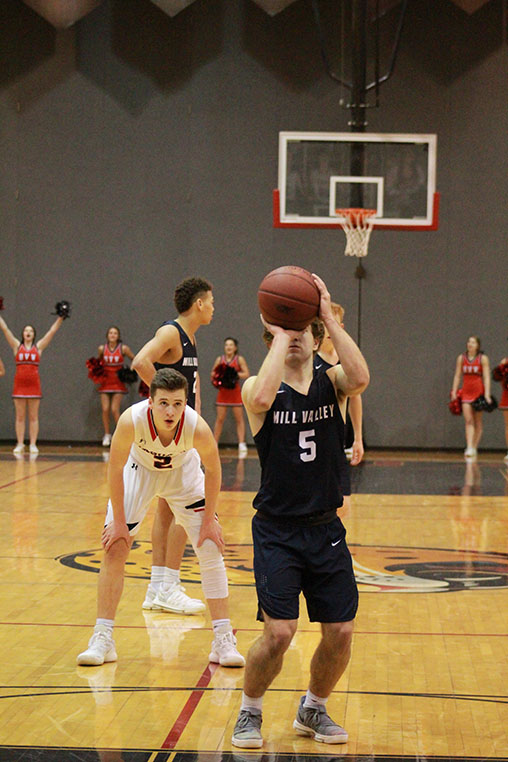 "It kinda throws us off a little bit with one guy out. We're not as in sync and together," Flaming said. "Having him back will help."
Along with Flaming, Bennett feels the effect of missing a player.
"Throughout the season we've built chemistry with kids. When one of those people isn't playing, your chemistry is going to be messed up a bit," Bennet said. "It's a little bit difficult to play without the players you are normally playing with."
The boys basketball team will be back in action on Thursday, Jan. 18 in a tournament held at St. Thomas Aquinas.
(Visited 32 times, 1 visits today)
About the Contributors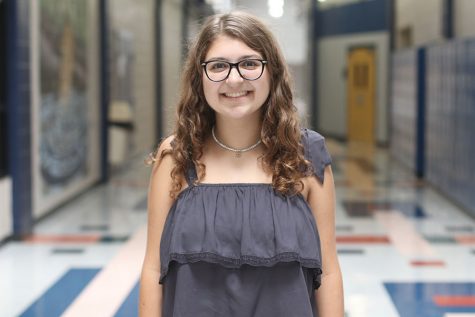 Sammie Volkamer, JAG editor in chief
This is senior Sammie Volkamer's third year on the JAG yearbook staff, taking the position as editor in chief alongside seniors Avery Liby, Taylir Charest and Abby White. Other than yearbook, Sammie is a Relay for Life chair, NHS officer, on the DECA Board of Directors and in National English Honor Society. Outside of school, Sammie works at QuikTrip and enjoys volunteering for various causes around Kansas City. In the little free time she has,...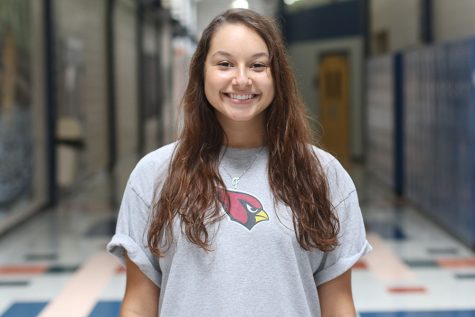 Gabrielle Cabrera, JAG photo editor
Coming into her third year on JAG yearbook staff, senior Gabrielle Cabrera will be this year's photo editor. Outside of yearbook, Gabrielle works two jobs, volunteers at Unleashed Animal Shelter and takes an interest in videography when she's not with family or friends.