Boys basketball falls to Shawnee Mission North in first round of substate
The boys basketball season ended on Monday, Feb 25 after a loss to Shawnee Mission North with a score of 55-46
The boys basketball team lost to the Shawnee Mission North Indians with a final score of 55-46 on Monday, Feb 25. The Jaguars suffered a hard fought defeat, bringing an end to their season.
Despite the loss, junior Braedan Wiltse believes that the Jaguars played well during the first half.
"First half, we were doing a lot of things right; they were hitting shots, but we were hitting our shots [too]," Wiltse said. "Second half, we just made some costly mistakes that let them get away. It was a hard fought game, but what it came down to was us not making some of the best decisions towards the end of it."
The Jaguars trailed in the first half; however, the team kept close with SMN and ended the first half behind by three points.
According to head coach Michael Bennett, the Jags switched up their defense during the second half to stop SMN's transitions and slow their offense.
"They got some easy buckets off of steals, so we tried to make them play more of a half court offense and go against five defenders rather than three or four," Bennett said. "We told our kids to be patient and get the shots that we wanted."
After a couple of quick turnovers during the third quarter, SMN's lead widened, and the Jaguars fought to close the gap throughout the remainder of the game.
The Jaguars finished 2-18 this basketball season, but Bennett believes that they will be ready to compete next year.
"Our kids are getting ready for club basketball, which they will start in March," Bennett said. "Then they will come back and we will start our summer training in late May, through June. The whole goal is to play more, and do as much as we can to get ready for [next] season."
(Visited 97 times, 1 visits today)
About the Writer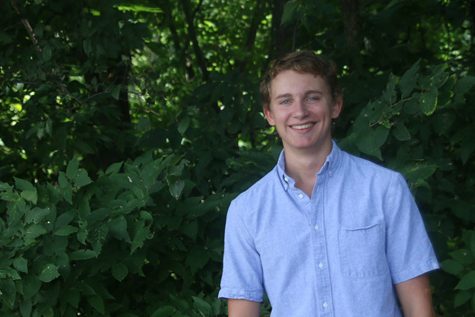 Jakob Twigg, JagWire sports editor
This is senior Jakob Twigg's third  year on the JagWire staff. He is an avid runner and also swims. Twigg is involved with the Student Leadership team, National Honors Society and the band. He loves doing a lot and is excited for the 2018-2019 school year.