Boys basketball defeats Washington High School in sub-state game
The Jaguars win 75-38 against the Wildcats on Tuesday, Feb. 27
With a final score of 75-38, the Jaguars extended their season by yet another game on Tuesday, Feb. 27.
From the beginning, the Jaguars secured their lead by ending the first quarter with a score of 22-10.
According to senior Cooper Kaifes, their preparation reflected the score.
"We knew how they played because we watched a lot of film on them," Kaifes said. "Our scout team did really well this whole week. I think we were really prepared and it showed on the board."
Scoring 25 points in the second quarter resulted in a half time score of 47-21.
Because of the significant lead, senior Ike Valencia believes the team felt at ease throughout the whole game.
"I thought we played really well, really well defensively for sure and we also just kept hitting shots," Valencia said. "For sure we [felt confident] because we could play loose, [and] shoot shots and know they're going to go in."
With the help of his teammates and their offensive advantage, Kaifes believe he and his team had a good game.
"We played really well. They weren't the best defensive team and we really showed everyone what we had," Kaifes said. "I think I played pretty well."
According to head coach Michael Bennett, the team will continue to prepare before their next game both physically and mentally.
"We just need to execute and play well," Bennett said. "We have two days to prepare, so we will make sure we're in the right mindset, make sure we're in the right place mentally and then go to work on Friday."
In order to succeed, Kaifes believes the team is going to have to work hard to prepare for the game to come.
"We don't know who we have yet, but we know it's going to be a tough component," Kaifes said. "We're going to have to watch a lot of film and just practice really hard to be ready to play."
The next game is on Friday, March 2 at 7 p.m. at Wyandotte High School.
(Visited 31 times, 1 visits today)
About the Contributors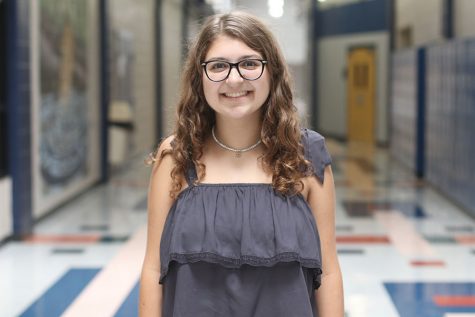 Sammie Volkamer, JAG editor in chief
This is senior Sammie Volkamer's third year on the JAG yearbook staff, taking the position as editor in chief alongside seniors Avery Liby, Taylir Charest and Abby White. Other than yearbook, Sammie is a Relay for Life chair, NHS officer, on the DECA Board of Directors and in National English Honor Society. Outside of school, Sammie works at QuikTrip and enjoys volunteering for various causes around Kansas City. In the little free time she has,...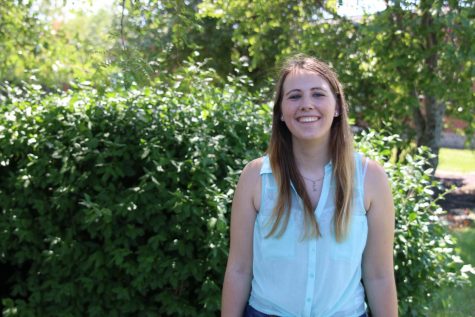 Kristen Garrett, JAG photo editor
This is senior Kristen Garrett's third year on the JAG yearbook staff. She is a photo editor this year, as well as a photographer. Kristen's only other activity is NHS. In her free time, she enjoys drawing, visiting local coffee shops and hanging out with her cat Minnie.