Boys and girls cross country take first place at regionals
Results from regionals are promising for the upcoming state championship
Both the boys and girls cross country teams took first place at the 6A KSHSAA Regional Meet Saturday, Oct. 26. The Kansas State Championships will be held Saturday, Nov. 2.
After six invitationals, the cross country team left the EKL Championships Thursday, Oct. 17 feeling triumphant and ready to take on new challenges. They returned to the same course where they opened their season at JCCC aiming for the regional champion title. 
Throughout the year, the team attended the Chile Pepper Cross Country Festival in Arkansas, took first at numerous meets and successfully vied for league titles. Their journey to regionals was the final stepping stone on the path towards their main goal: state.
The meet started with the girls race, and the team conquered the field. They finished the race with six runners in the top ten, and senior Morgan Koca finished as the individual regional champion. 
The boys race played out similarly; gray jerseys emblazoned with "Mill Valley" were always in the lead. Senior Darius Hightower won the race and finished 25 seconds ahead of the runner in second place. The boys finished with four runners in the top ten.
Junior Cameron Coad is usually one of the primary contenders in the varsity boys races, but he was kept out of the race due to a fracture in his tibia. He cheered on the team from the sidelines and strongly believes that the team operated as a pack and fulfilled some of their goals to work together as a team.
"I think the team raced really well; they ran as a group like we wanted to," Coad said. "They definitely tried to race at the front of the heat and that has been everyone's goal since the beginning of the season."
Coad thinks that when the team is able to perform on the levels that they did at regionals, it boosts the confidence of the team.
"Our performance was definitely a confidence booster for a lot of the runners. Getting medals and trophies is a huge confidence booster for them and also for the team," Coad said. "They were really happy about how well they raced together and they are going to feel really confident about their ability to race as a team at state."
That boost in confidence is often what can make the difference in a race. Head coach Chris McAfee believes that the newly established levels of confidence increase their potential to do well at state.
"There's definitely some good things that happened today – we had some kids do some things that made pretty bid breakthroughs," McAfee said. "The kids' confidence levels after today foreshadow how we can do at state more than anything. We leave today feeling confident of where we are at and knowing what our potential for next week at state is."
In order for the team to reach the level that they have to be at for more competitive meets and have that boost in confidence, intense training and practice standards must be met. The team does this not only at practices, but at the invitational meets that lead up to state and regionals.
Coad believes that the season prior to regionals and state serves to build up the team and assist them in achieving their goals throughout the season.
"I like to think of the other meets as workouts and practices. You are working toward a goal as a team and as individuals and that builds you as a team and as an individual," Coad said. "That makes you resilient to anything that might get thrown at you when you get to state or regionals."
These meets and practices also provide the necessary ground upon which the team can bond and build teamwork. This teamwork is a necessity to realistically being able to win a state title, according to Coad.
"Teamwork and the growth of it over time is definitely the biggest contributor to our ability to come out of meets victorious," Coad said. "Cross country is definitely more a team sport than anything. You have to be packed up and work together to win meets. If you minimize the gaps between your teammates in the race then you can easily make your way toward a state title."
Junior Karch Crawford, who took third in the boys race, believes that with regionals and state as a final goal at the end of the season, everything before that coalesces into something that allows them to perform at a higher level when they finally reach that goal.
"Everything before regionals and state sort of changes into a final image and solidifies into something that makes us better for the final challenge of state competition," Crawford said. "Those meets at the beginning of the year allow us to learn what works and what doesn't work."
McAfee emphasizes that regionals and state are the real competitions that everyone looks forward to, and everything else serves to prevent any running atmosphere or competition level from surprising the team or catching them off guard.
"We run some very competitive meets so there is no atmosphere we will be in that there will be a surprise or shock for us. We've been in races with over 1000 kids, over 100 teams, and nationally ranked teams so that makes these kind of meets feel more comfortable," McAfee said. "We are able to think along the lines of 'we've been here before and we're ready to roll.'"
Team Placement:
Varsity Girls: First place overall,                                21 team points
First place: Senior Morgan Koca,                                   18:42.38
Second place: Sophomore Katie Schwartzkopf,          18:57.59
Fifth place: Senior Molly Haymaker,                             19:23.77
Sixth place: Senior Jenna Walker,                                 19:28.66
Seventh place: Junior Molly Ricker,                              19:39.37
Eighth place: Junior Josie Taylor,                                  19:41.74
28th place: Sophomore Quincy Hubert,                       21:10.55
Varsity Boys: First place overall,                                29 team points
First place: Senior Darius Hightower,                          15:58.60
Third place: Junior Karch Crawford,                            16:25.53
Fifth place: Junior Carsyn Turpin,                                16:34.44
Ninth place: Senior Nick Schmidt,                                16:46.93
11th place: Senior Jack Terry,                                         16:47.91
16th place: Senior Nathan Greenfield,                          16:58.40
18th place: Junior John Lehan,                                      17:12.93
(Visited 415 times, 1 visits today)
About the Contributors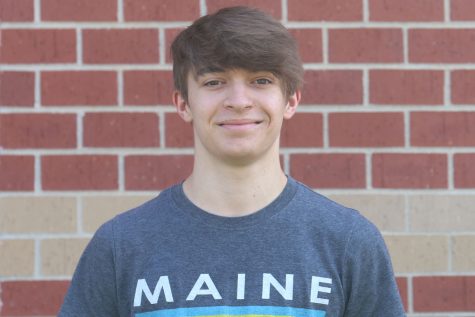 Aiden Burke, JagWire assistant editor
This is junior Aiden Burke's second year on the JagWire staff. He will be taking on the role of copy editor for the JagWire. Outside of the journalism room, Aiden spends his time running with the track and cross country teams, procrastinating on school work, reading Michael Crichton books and finding any excuse to learn about philosophy, math and science.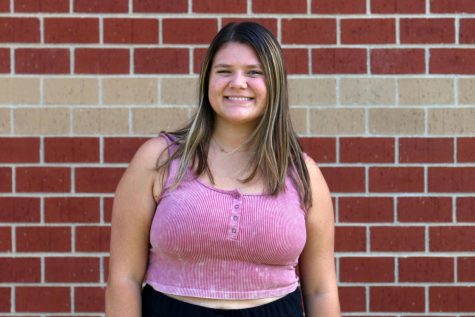 Attey Field, JAG reporter/photographer
This is junior Attey Field's second year on the JAG yearbook staff. She will be contributing to this year's yearbook as a photographer. Attey is committed to many extracurricular activities at the school, including MV Outreach, NHS and Student Ambassadors. She also enjoys traveling around the world, baking in the kitchen, shopping and spending time with her friends and family.