Bowling teams win home meet on Jan. 27
Boys and girls bowling teams finished in first place in their meet against Piper and Topeka West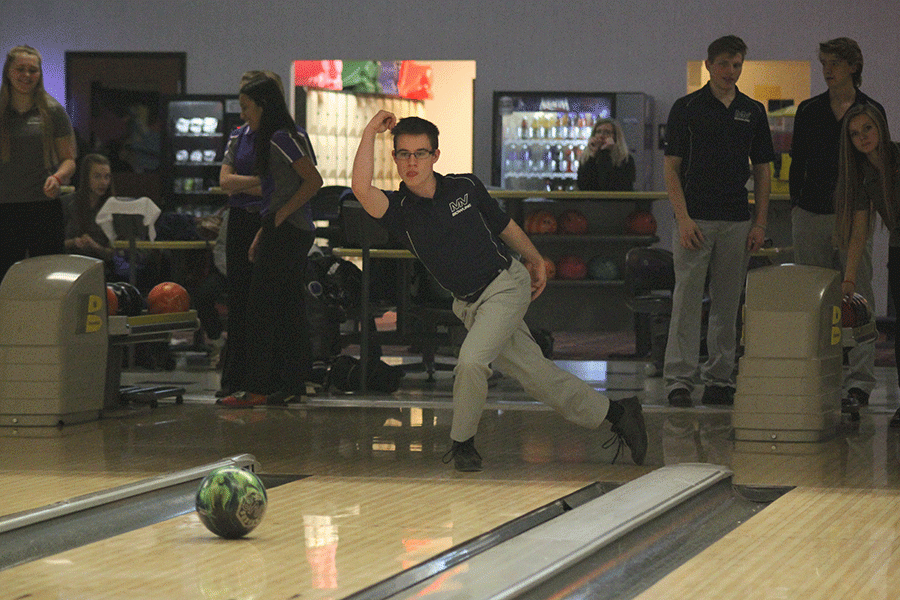 The boys and girls bowling teams finished first in their home meet against Piper and Topeka West on Wednesday, Jan. 27, at Park Lanes.
The boys team finished the meet with a final score of 2,575 and the girls finished with a total score of 1,743.
According to junior Marc Hinnen, who individually scored 553, having the meet at Park Lanes worked to the team's advantage.
"We were used to the lanes and some of the other teams weren't," Hinnen said. "There is an interesting oil pattern at Park Lanes."
Despite the team's success at the meet, sophomore Emily Jackson, who had an individual score of 438, knew there were still things that the team can build on.
"We need to improve on getting spares and getting more excited," Jackson said.
Jackson, along with the rest of the team, found it difficult to stay mentally tough throughout the meet.
"[It was hard] looking over at the other lanes and seeing them with high scores," Jackson said.
During the meet, Hinnen and the rest of the team worked together to pull out the win.
"We just tried to keep each other encouraged throughout the meet, even when we weren't doing too well. Our main focus was to do our best and be able to pick up spares to keep the games clean," Hinnen said. "It helped to keep us motivated to do well."
By winning the meet, Hinnen believes the team gained confidence that will help them throughout the rest of the season.
"[The meet] lets us know that we can win," Hinnen said. "If we keep our focus, we can do pretty well."
(Visited 10 times, 1 visits today)