Bowling teams take first and second place at league meet
The boys and girls bowling teams both finished in the top positions at the league bowling meet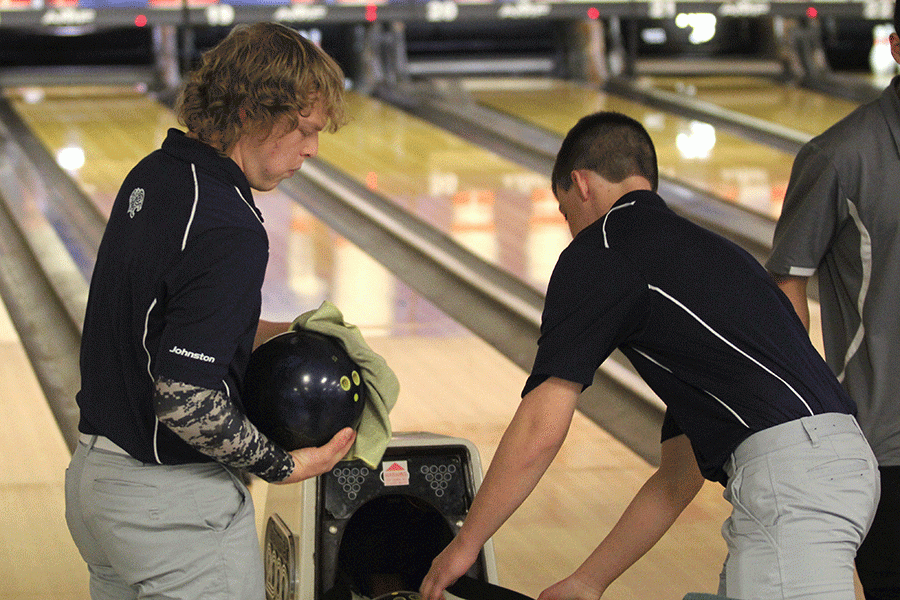 Sam Lopez, JagWire news editor
February 9, 2016
The boys and girls bowling teams placed first and second, respectively, at their league meet at Ranch Bowl on Thursday, Feb. 4, as their seasons near the end.
With a league title for the boys team and his record best in competition with a series score of 749, senior Cole Griggs still thinks the team could have performed better.
"We didn't do as well as we could, but we had people show when we needed them to," Griggs said.
Senior Isabel Crain is happy with the girls' placement, despite coming away without the league title, behind Lansing.
"[We] actually did better than anticipated. A majority of us put up above-average scores, which help us place second at the meet," Crain said.
Although the boys' first place title helped boost the team's confidence, Griggs believes that, heading into the postseason, the team will need more stability.
"Personally, in terms of going to state, if we can find a reliable sixth man on varsity I think we could easily make it to state," Griggs said. "That's how bowling works. If we all bowl well, then chances are we'll be going to state."
However, Crain doesn't see the girls making it to state this year because they were placed in the Topeka regional meet.
"We were placed in a regional where all the Topeka teams are and they are really, really good," Crain said. "Had we been placed in the Leavenworth regional meet, I think we would have a chance, but that just isn't how it worked out."
Heading into regionals, and potentially state, Griggs hopes to build upon improvements made during the season.
"Our biggest improvement has been our spare percentage. You know, people say you only want a strike, but spares count too," Griggs said.
Although not a technical improvement, Crain has been able to build relationships with her teammates, and said this part of the sport has been her favorite as her last season on the team nears its end.
"We've grown pretty close this year and we just like to have a good time," Crain said. "I'm going to miss [the team] so much next year."
With postseason in sight, Griggs believes the boys' ability to come together as a team is important.
"Our team chemistry is really good compared to other schools," Griggs said. "Here it's just, 'Let's go bowl' — there's nothing else to it."
(Visited 28 times, 1 visits today)
About the Contributors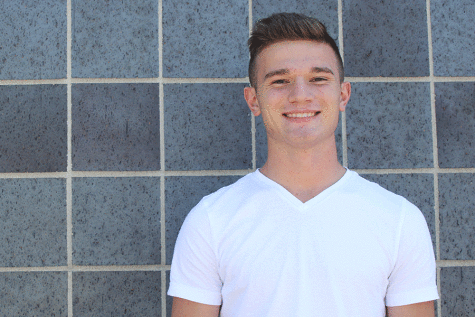 Sam Lopez, JagWire news editor
Junior Sam Lopez is in his 2.5th year on the JagWire staff. He was the sports editor his sophomore year and is now the news editor. His interests include soccer, snowboarding, scuba diving, travelling and, above all else, playing guitar. He likes to spend his weekends in downtown Kansas City searching for new restaurants or walking around with his friends. Lopez is incredibly excited for his 2.5th year on the JagWire and hopes to accomplish a lot...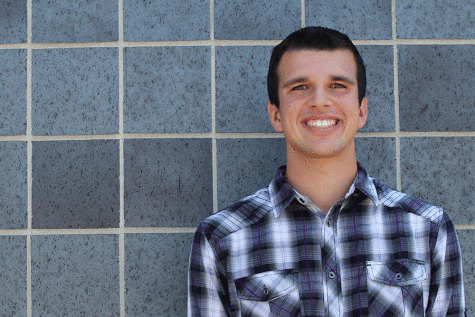 Justin Curto, Mill Valley News editor-in-chief
This is senior Justin Curto's third year working on the JagWire and Mill Valley News, this year as one of the editors-in-chief of Mill Valley News. Outside of journalism, Curto is the president of Club 121 and co-vice president of NHS, and also plans to be in the spring play for the second year. Curto enjoys going to alternative rock concerts, spending time with friends, eating pizza, reading contemporary young adult fiction, watching coming-of-age...