Bowling team places 12th at state competition
Jaguars compete in Wichita at state tournament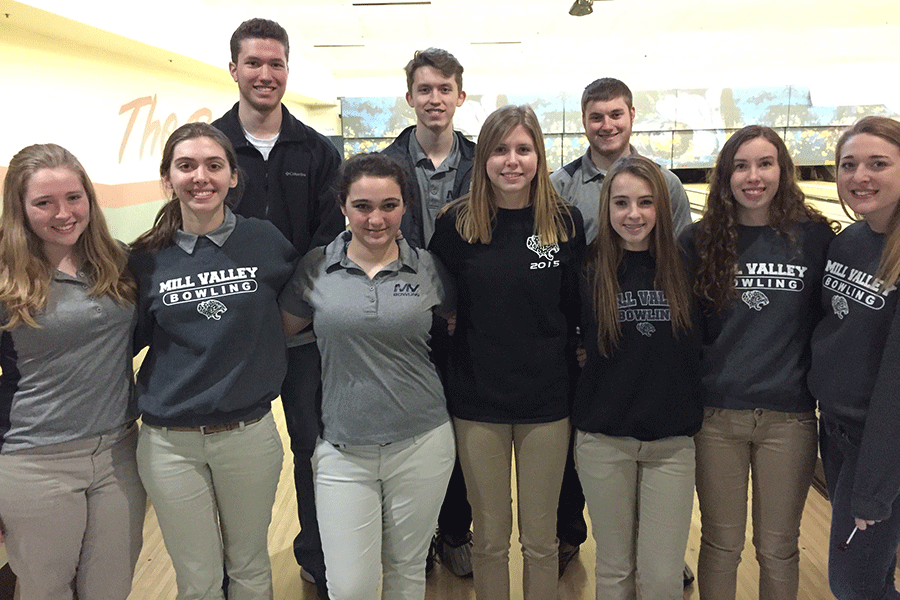 The girls bowling team placed 12th in 5A state competition on Thursday, March 5 at Wichita-Northrock Lanes in Wichita, Kan. It was the first trip to the tournament as a team in school history. Senior Maridee Weber placed 42nd individually, the highest individual score for the team. On the boy's side, junior Cole Griggs placed 66th individually and senior Cole Gray placed 79th.
Senior Sarah Hall said that despite the outcome of the tournament, she felt proud of the team.
"We probably could have done better, but I'm pretty happy with how we did because we got to go [to state]," Hall said. "We had a lot of fun and I'm glad we got to go."
During the tournament, team members supported each other with words of encouragement.
"We all stayed very positive when we were competing." junior Isabel Crain said. "When one of us would get a strike or spare, we would all cheer for each other."
According to Hall, the players' close bond made their time at state a positive experience.
"The best part was definitely getting to spend time with the team," Hall said. "We're all like a family and really close."
Crain said placing at state ended the season on a positive note.
"I'm really proud of our season. We've never made it to state before, so that was an improvement," Crain said. ""I thought [going to state] was really cool because it's not something many people get to experience."
(Visited 30 times, 1 visits today)
About the Contributor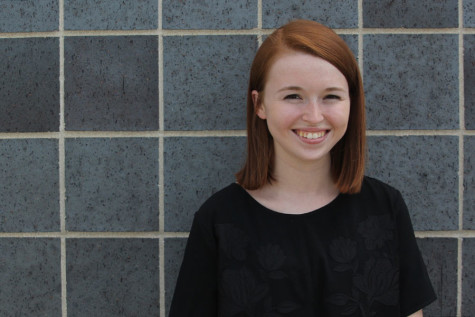 Taylor Anderson, JAG editor-in-chief
Senior Taylor Anderson is co-editor-in-chief of the JAG yearbook. This is her third year on staff. Anderson is involved in theater, and is a member of NHS and Thespians. In her spare time, she enjoys reading, binge-watching Netflix shows and drinking Diet Dr Pepper.