Bowling team donates $1,000 to Shawnee Storm Special Olympics
The bowling team raised funds through its annual bowl-a-thon, culminating in the presentation of a $1,000 check to the Shawnee Storm Special Olympics team on Thursday, Jan. 30
At the conclusion of its annual bowl-a-thon, the bowling team presented a check for $1,000 on Thursday, Jan. 29 to Shawnee Storm, a Shawnee-based Special Olympics team that includes Mill Valley alumni Brittany Nicholson and Jonathan Zuchowski, among others.
Bowling team members collected pledges for about a month beforehand, most asking friends, grandparents and other family for donations. Bowlers were required to obtain three sponsors, who could either pledge a flat rate or a rate-per-pin.
After pledges were collected, the bowl-a-thon officially began on Tuesday, Jan. 27, continued on Wednesday, Jan. 29 and concluded with the check presentation. On Tuesday, the team bowled three games, followed by one game on Wednesday. Bowlers recorded scores at the end to report totals to per-pin sponsors. However, junior Camille Gatapia said the purpose of the event was not to get more practice time in or beat out fellow team members.
"It's not really a competition; we just want to raise money," Gatapia said. "You want to do the best you can to give them as much money as you can; we just want to do the community good."
Freshman Tori Benson said the time spent raising funds and bowling was worthwhile.
"It was fun to bowl with nice people and raise money for a good cause," Benson said. "Now, [Shawnee Storm] can do what they want without really having to worry about the money."
(Visited 32 times, 1 visits today)
About the Contributor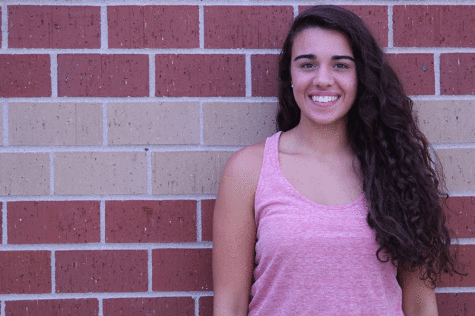 Margo Wieschhaus, JAG editor-in-chief
Senior Margo Wieschhaus is a co-editor-in-chief of the JAG yearbook. This is her third year on staff.  Wieschhaus is involved in NHS and the student leadership team and runs cross country and track. Outside of school activities, she enjoys being in her church's youth group, spending time with her friends and family and watching The Office. Next year, she plans to attend the University of Alabama to study Accounting. Roll Tide.