Blog: The Thief, part 9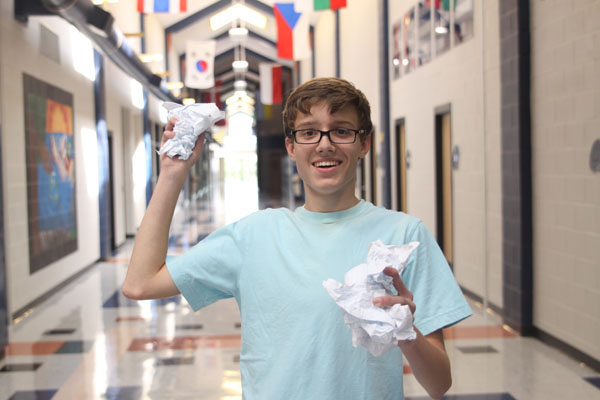 The boy stood anxiously, shifting his weight from one foot to the other. A few seconds passed as Miss Dower evaluated him with her acute stare.
"Well," she said, breaking the palpable silence, "This will be a ridiculous conversation if you stand there and stare at me like I'm a ghoul. So take a seat." Miss Dower's voice was stern, but the boy would have sworn he could detect bit of humor mixed in. He took a few hesitant steps forward, balancing on the balls of his feet – ready to run. She said nothing, smirking as the boy finally settled down in the chair. The kid squirmed uncomfortably in the stark chair. "Sorry about that," Miss Dower spoke again. "As you might have guessed we don't have money to spare on such trivial things."
The boy simply nodded and crossed his arms, not joining in the conversation. Miss Dower just leaned forward, while intertwining her hands in thought. "So why did Adrian-" she stopped at the boy's confused look, and then added, "Adrian is the guard that brought you here. In fact, a long time ago he was left on this doorstep…" She trailed off into silence for a second before continuing. "Anyways, why did Adrian take you here?" Miss Dower questioned, but she didn't wait for the boy to answer before continuing. "He said he caught you stealing, but who cares about the what? I want to know why. Was it for a gang, your family? No? What then, no family? Did your parents pass during the bout of fever last month? Or have they given you up to the stre-"
"No!" The boy said defensively. "They haven't gone no where. They'll be back, I know. Just you wait. And when my dad comes and finds me gone, you will get it!" his hands clenching into fists. Miss Dower nodded to herself.
"Look at me," she asked softly. The boy slowly raised his head, and Miss Dower saw tears building behind his eyes. "How long has it been, a couple months?" The boy nodded slowly. "It's too late then. If they were going to come back, they would have. They're gone." She finished, giving the kid a small, pitying smile. The boy quickly lowered his head, but Miss Dower could see the tears fall down from his face.
(Visited 5 times, 1 visits today)
About the Writer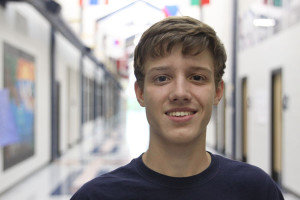 Connor Oswald, reporter,photographer
Junior Connor Oswald is a first-year staff member on the JagWire. He enjoys reading, writing, tennis and scuba-diving. His favorite quote is by Ronald Reagan, "Trust, but verify."