Blog: My reaction to the 56th Grammy Awards
Two nights ago, I, like many other appreciators of music, watched the Grammys. And it was a thoroughly enjoyable experience. Many artists won awards they deserved, and a lot of great performances and collaborations took place. Daft Punk walked away with Album of the Year (Random Access Memories), Record of the Year ("Get Lucky") and the most total awards (five). Lorde accepted the award for Song of the Year for "Royals," while Macklemore & Ryan Lewis won Best New Artist.
After Daft Punk won Record of the Year, I had one reaction: they did not deserve that award. This same reaction was again echoed when they won Album of the Year. While Daft Punk did make inventive music in the last year, it was not inventive enough to win two of the big four awards. There were many other worthy contenders, and Daft Punk should not have been the ones to take home those awards. I will, however, contend that Lorde's win for Song of the Year was well earned (even if it is against the predictions I made earlier).
Nevertheless, the main focal point of the night was the performances. There were a few lackluster songs (cough, cough, Katy Perry), but overall the performances were amazing. Hunter Hayes' debut of his new single invisible was a great performance, with a touching anti-bullying message. At first, I was skeptical of Imagine Dragons performing with Kendrick Lamar, but they worked together to create an epic mix of rap and rock through their medley of Imagine Dragons' "Radioactive" and Lamar's "m.A.A.d city." Kacey Musgraves also delivered a surprisingly good performance, which even I (not a country music fan) enjoyed. Sara Bareilles' performance with Carole King was perfectly executed, with beautiful vocals only accompanied by two pianos. The best performance of the night, though, was Macklemore & Ryan Lewis. The duo was introduced by Queen Latifah, and then went on to perform "Same Love" with Mary Lambert and Trombone Shorty. Then, 33 couples were married on stage by Queen Latifah. Afterwards, Madonna appeared to sing the chorus of "Open Your Heart" with Lambert and a gospel choir, which then transitioned into the bridge and chorus of "Same Love." The whole performance was amazing and emotional (even I shed a tear).
Overall, the Grammys were better than past years. Many performances were completely awesome, and although my predictions weren't entirely right, I still respect the decisions of the Recording Academy. Now it's just time to await next year in anticipation.
(Visited 8 times, 1 visits today)
About the Writer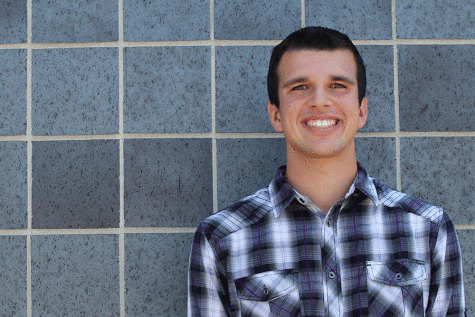 Justin Curto, Mill Valley News editor-in-chief
This is senior Justin Curto's third year working on the JagWire and Mill Valley News, this year as one of the editors-in-chief of Mill Valley News. Outside of journalism, Curto is the president of Club 121 and co-vice president of NHS, and also plans to be in the spring play for the second year. Curto enjoys going to alternative rock concerts, spending time with friends, eating pizza, reading contemporary young adult fiction, watching coming-of-age...