Blog: Aloe Blacc is indeed the man
I rarely listen to R&B music. Apart from Beyoncé (because who doesn't like Queen Bey?), there aren't many R&B artists whose music I enjoy. Put simply, it's not my music of choice. That is, until Aloe Blacc came onto the scene. Ever since I heard his new single "The Man," I realized something: this is my kind of R&B.
Blacc has been making music since 1996, but he didn't start as a solo artist. He originally formed Emanon, an indie rap group, with hip hop producer Exile. In 2003, he launched his solo career with two EPs, which paved the way for his first album, "Shine Through." "Good Things" followed, an album that received considerable success across Europe. However, Blacc didn't gain popularity in the U.S. until he collaborated with electronic artist Avicii on his single "Wake Me Up." This made the American music industry accept his next single, "The Man," off his third solo album, "Lift Your Spirit," with arms wide open. And with good reason, too.
"The Man" isn't a typical R&B song, as you can also hear soul, rock and even pop influences. However, this works well for Blacc. From the beginning, his silky smooth voice blends with a brass section, strings and drums to create a very appealing sound. The song allows Blacc to show more of his range and more facets of his style than "Wake Me Up" did, with Blacc delivering a soulful vocal performance from start to finish. Toward the end, the song features a crowd singing the song's chorus, which finishes off the performance nicely.
As far as lyrics go, Blacc brings something fresh to the R&B world. Instead of singing about love, girls, drinking or drugs, he sings about his path to success. The song's chorus is held together by a lyrical sample from Elton John's "Your Song," and Blacc uses the sample very tastefully.
Holistically, the song has the potential to be the next motivational pop anthem. While it didn't fully convert me to becoming an R&B fan, it did aid in the process. And if Aloe Blacc can make even more music like "The Man," then he'll be able to wear that title proudly.
(Visited 5 times, 1 visits today)
About the Writer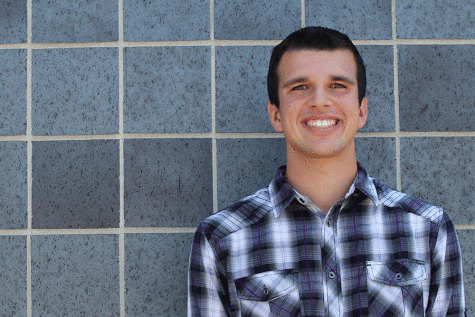 Justin Curto, Mill Valley News editor-in-chief
This is senior Justin Curto's third year working on the JagWire and Mill Valley News, this year as one of the editors-in-chief of Mill Valley News. Outside of journalism, Curto is the president of Club 121 and co-vice president of NHS, and also plans to be in the spring play for the second year. Curto enjoys going to alternative rock concerts, spending time with friends, eating pizza, reading contemporary young adult fiction, watching coming-of-age...