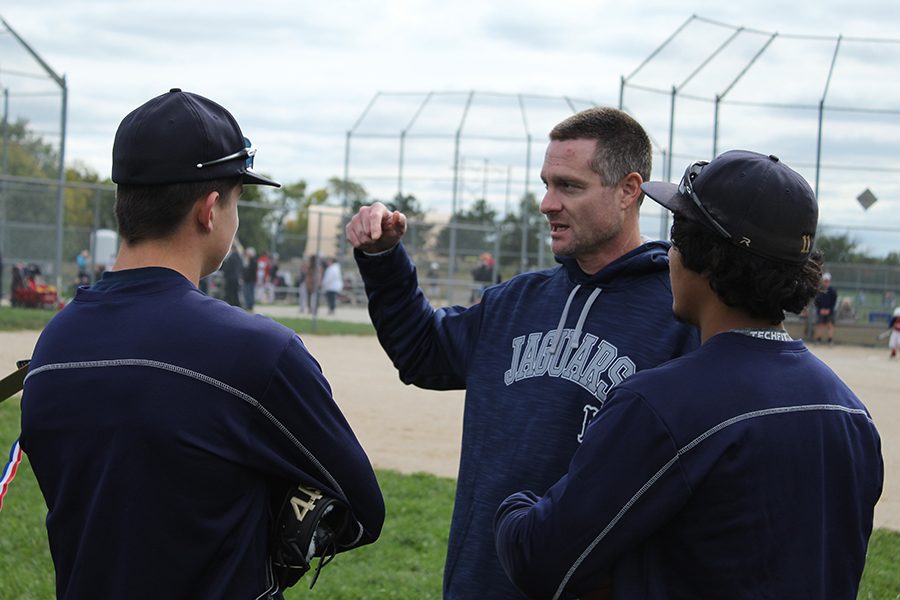 By Abby White
'Bigger than Baseball' raises funds for senior Nolan Sprague
3&2 hosted the event on Saturday, Oct. 13 with help from area high school coaches and local businesses
As part of the continued efforts to raise money for the Sprague family, members of the community planned and participated in the Bigger than Baseball clinic, softball tournament and silent auction held on Saturday, Oct. 13. Around 250 people of all ages participated in the event.
The Bigger than Baseball event was originally meant to be held at 3&2 Baseball, but due to inclement weather and heavy rain in the preceding days, it was moved to Between the Lines indoor facility.  
Despite the changes, the event was an unforeseen chance to help the Sprague family for Shanna Christopher, the assistant director of League and Tournament Operations at 3&2 Baseball.
"Everything goes to Team Nolan. That's is the reason we did this," Christopher said. "This is the first time we've done a softball tournament for 3&2. We wanted to do a fundraiser for him and this was the best way to do it."
3&2 first hosted a clinic in order to help kids develop skills from 9 a.m. to 12 p.m. Multiple coaches from across the Kansas City area helped host and train the kids who signed up. At 1 p.m., three skills competitions divided by grade took place until 5 p.m., which consisted of competing for the title of the fastest around the bases, the best bunter and long ball.
After its success, head baseball coach Jeff Strickland hopes to make 'Bigger than Baseball' an annual event. He also hopes that future events receive the same turn-out.
"This is a challenge that Nolan and the Sprague family will continue to face for the rest of their lives, [so] future events need to be met with the same enthusiasm as the events this year," Strickland said.
In addition to the clinic, a softball tournament was held concurrently with the clinic and competitions, with seven co-ed teams and seven all-male teams playing. While the tournament hadn't originally been planned, it was still successful, according to Christopher.
"We had some people who were actually pushing and saying, 'please play adult softball' and we were like, 'All right. Let's do it,'" Christopher said. "It was fun."
To finish the event, a silent auction was held at Callahan's West Bar and Grill at 7 p.m. Items auctioned off included autographed sports memorabilia, gift baskets from local businesses and ticket packages to numerous different sporting matches.
All in all, Strickland felt that 'Bigger than Baseball' was incredibly successful.
"[The event] was really really good, it was fantastic," Strickland said. "We raised a lot of money for the family and the kids had a good time. Everyone had a good time."
(Visited 262 times, 1 visits today)