Be open-minded when it comes to experiencing new friendships
We learned that differences can make a friendship even stronger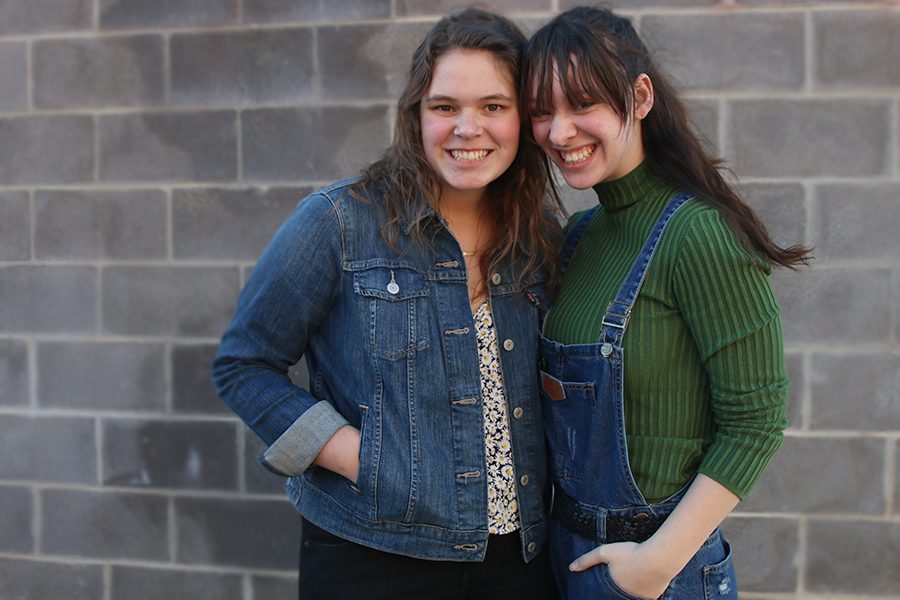 When we first met, we couldn't have pictured being friends. In our 21st Century Journalism class, the two of us hardly acknowledged each other. I, Alison, was incredibly interested in writing and the technicalities of investigative journalism and politically left-leaning (as seen in the Bernie Sanders sticker on the back of my car); on the other hand, I, Victoria, was fascinated by photography and the idea of capturing pivotal moments in a person's life and proudly display a Donald Trump sticker on my car. Even through our sophomore and parts of our junior year together on the newspaper staff, our differences still separated us. It wasn't until the two of us were assigned to work together that we first talked.
About halfway through our junior year on staff, the two of us were assigned to design the Kansas City-themed special section of our upcoming issue. Both of us were a bit hesitant about the prospect of designing such a large and important section together; not only had we never designed together or really talked, but neither of us had a huge amount of experience in the world of design.
"
Our friendship has stemmed from our differences."
However, when we first got together to start designing the section, we realized we were able to bounce ideas off of each other, each idea developing and becoming more concrete because of each other. To this day, both of us are incredibly proud of that first design that we made together, a design that went on to win an award not only at the Kansas Scholastic Press Association monthly contest, but also at the National Scholastic Press Association journalism contest.
Now, the two of us have designed together at least once on every issue this year. When the two of us design pages together, it feels like we're finishing each other's thoughts and are simply concreting the other's vision. Our friendship has stemmed from our differences, for we have been able to pull together our strengths to create designs and a newspaper that we're proud to print.
If we hadn't been open-minded about not only working together, but also about becoming friends, we're convinced we wouldn't be the designers we are today. We acknowledge that we're incredibly different people both in the world of journalism and in everyday life, but our ability to look past these differences is what makes our friendship so strong.
As we prepare to head into college and meet unfamiliar people, we've learned that you have to be open-minded when it comes to meeting new people and making new friends. Accepting that you may not think or act or even believe the same way as other people is imperative to stepping out of your comfort zone. Even when you're put into an environment where you aren't friends with or don't know the people you're working with, accept that. We know we did, and we wouldn't have it any other way.
(Visited 15 times, 1 visits today)
About the Writers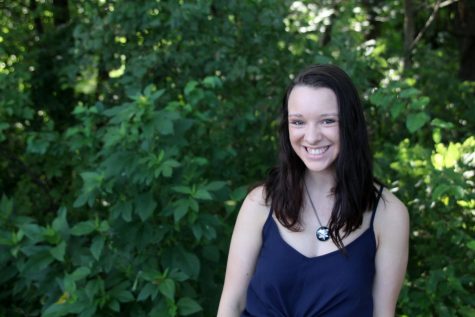 Alison Booth, JagWire editor-in-chief
Senior Alison Booth is undergoing her third year on JagWire staff as an editor-in-chief. Along with newspaper, Alison choreographs the school musicals and is a member of Thespians, a chair for Relay for Life, co-president of the Make-A-Wish club, vice president of the National English Honor Society and participates in Student Ambassadors, Jag Leadership Corps, National Honor Society and National French Honor Society. Outside of school, Alison enjoys...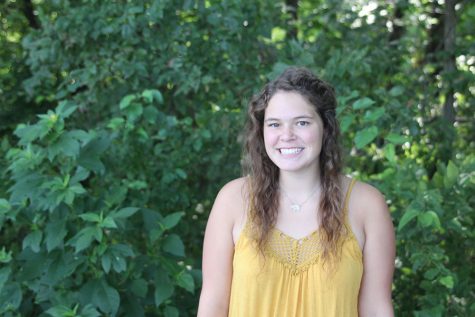 Victoria Wright, JagWire editor-in-chief
This is senior Victoria Wright's third year on the JagWire staff and her first as editor-in-chief. She is also a member of National Honors Society, Ambassadors, girls swim team and is a girls tennis manager. Wright likes to spend her time hanging out with her brothers, friends and her main man, God. She also enjoys traveling and watching sports. Victoria is excited to see what the year brings and for everyone to see the newspaper this year!