Baseball team sweeps first double header, pitcher throws no-hitter
Kaitlin Rounds, web editor
March 28, 2012
The varsity baseball team won its first two games of the season against Basehor-Linwood on Monday, March 26. Greg Mason threw a no-hitter the first game with a final score of 13-0 and the second game ended 6-2.
"You always want to get the year off to a great start," head coach Jeff Strickland said. "It was the positive start we needed."
Mason's no-hitter was an accomplishment that is not often seen at any level of baseball.
"No-hitters are pretty rare," Mason said. "There are a lot of one-hit, two-hit games, but it's the first time it's ever happened to me or anyone I know."
Having a no-hitter is not only a success for Mason, but also his team as a whole.
"Greg works really hard all year round and deserves something like this to happen," Strickland said.
According to Mason, there's a certain stigma that comes with no-hitters in the baseball world.
"The whole superstition of baseball is nobody talks about it if there's a no-hitter," Mason said. "There was a couple times when I thought about it in my head and grabbed a bat and knocked on wood."
The team will play next on Friday, March 30 against Bishop Ward, and hopes to continue its initial success.
"We want to win a conference championship, we actually expect to do that, we expect to win the regional championship, and place at the state tournament," Strickland said. "These wins are a good building block."
(Visited 2 times, 1 visits today)
About the Contributor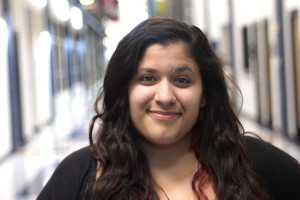 Miranda Snyder, web editor
Senior Miranda Snyder joined the JagWire staff her junior year as a photographer. This year she is still taking pictures but also the web editor. She likes to keep busy and is involved in NHS, Harmony Club, Art Club, MVTV, and Ambassadors. She loves listening to music and reading. Her favorite quotes is by the character Albus Dumbledore, ""It does not do to dwell on dreams and forget to live."